How To Watch Greek Church Services Online This Easter
by XpatAthens
Monday, 13 April 2020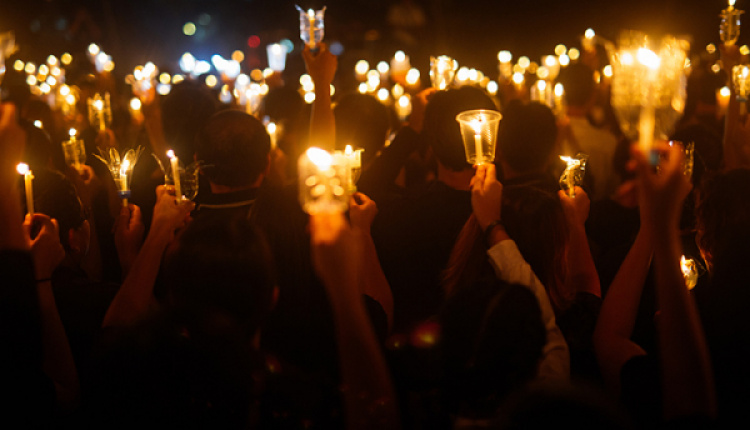 Due to this year's unique circumstances and unprecedented events, people around Greece will celebrate
Holy Week
and Easter Sunday in a very different way.
Social distancing has become the new reality for Greeks who will be celebrating Easter in quarantine and only with their immediate family.
Following the closure of churches, religious services and all events surrounding Orthodox Easter in Athens are suspended to prevent the virus from spreading. The Greek National Television network will broadcast (on tv and online) all Holy Week services from both the Ecumenical Patriarchate and the Diocese of Athens.

Holy Monday
, April 13, 2020
18:00 Service of the Bridegroom from the Patriarchal Church of St. George on ERT3
19:00 Service of the Bridegroom from the Athens Cathedral on ERT2


Holy Tuesday, April 14, 2020
17.30 Service of the Bridegroom from the Patriarchal Church of St. George on ERT3
19:00 Service of the Bridegroom from the Athens Cathedral on ERT2


Holy Wednesday, April 15, 2020
15:00 The Mysterion of Unctionfrom the Patriarchal Church of St. George on ERT3
19:00 Service of the Holy Nipter from the Athens Cathedral on ERT2


Holy Thursday, April 16, 2020

17:30 Service of Holy Passion (The Twelve Gospels) from the Patriarchal Church of St. George on ERT3
19:00 Service of Holy Passion (The Twelve Gospels) from the Athens Cathedral on ERT2


Good Friday, April 17, 2020
07:30 Service of The Royal Hours from the Athens Cathedral on ERT2
18:00 Service of the Lamentation from the Patriarchal Church of St. George on ERT3
17:00 Service of the Lamentation from the Athens Cathedral on ERT2


Holy Saturday, April 18, 2020
07:30 Vespers and Divine Liturgy of St Basil from the Athens Cathedral on ERT2
23:00 Service of the Holy Resurrection from the Patriarchal Church of St. George on ERT3
23:00 Service of the Holy Resurrection from the Athens Cathedral on ERT2


Easter Sunday, April 18, 2020
11.00 Vespers of Love from the Patriarchal Church of St. George on ERT3
11.00 Vespers of Love from the Athens Cathedral on ERT2


This content has been sourced and prepared by Codico Lab