Coronavirus: Safety Measures Taken In Greece
by XpatAthens
Friday, 23 October 2020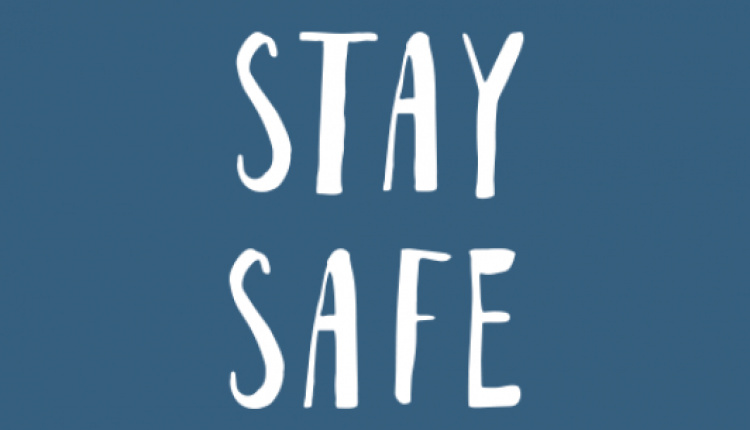 With the outbreak of the coronavirus disease (COVID-19), governments and organizations around the world have been enforcing emergency measures to keep the general public safe.
To learn more about how to protect yourself, symptoms, and where to seek medical treament, please CLICK HERE.


---
Measures Against The Coronavirus In Greece - Updated on October 23, 2020

In further efforts to contain the coronavirus's spread in Greece, Prime Minister Kyriakos Mitsotakis has announced two additional measures.

In his televised message Kyriakos Mitsotsakis said that the pandemic is at an "aggressive peak" and has recorded an "abrupt increase at high speed." He did however partially justify the increase in cases due to the increased number of tests carried out.

The following new measures will come into effect at 06:00 a.m. Saturday, October 24, 2020.
The 2 Additional Measures Are:
1. A night curfew (from 12:30 midnight until 05:00 a.m.) in the regional units of category 3 and 4.
Exceptions apply to those who work at night and emergencies.
2. The mandatory use of masks indoors and outdoors.
In cafes and restaurants, masks can be removed once people sit at their table.

To date, the Regional Units of Kozani and Kastoria are marked as category 4 (increased threat). Additionally, the Regional Units of Thessaloniki, Viotia, Larissa, Serres, Attica, Achaia, Zakynthos, Heraklio, Santorini, Ioannina, Karditsa, Kea/Kythnos, Lesvos, Mykonos, Pella, Samos, and Trikala are marked as category 3 (increased monitoring).

Note: Violating the use of mask will cost a fine of 150 euros.
Ongoing Measures

A 9-person cap applies to all indoor and outdoor gatherings. Areas where special distance measures already apply, such as restaurants and cafes, are excluded from the measure.
Concerts in both open and closed spaces are suspended.
Film screenings in indoor cinemas are suspended, while outdoor cinemas are allowed to operate with a 60% capacity.
The use of a mask is mandatory in all indoor workplaces in the public and private sector and at open spaces where the rule of 1.5 meters distance cannot apply. It is also strongly advised for all citizens of Attica to wear a mask in all outdoor areas.
Open-air farmer's markets will operate with only 60% of farm producers, per category and with a 3-meter distance between stalls. Both producers and consumers must wear masks.
A 20-person cap applies for weddings, funerals, and baptisms.
Asymptomatic Covid-19 patients belonging to vulnerable population groups such as migrants will be accommodated in designated quarantine hotels.
Workplace Measures

Mandatory teleworking for 40% of public and private sector employees has been applied.

Employees must arrive at their workplace in 3 groups (7 am, 8 am, and 9 am) to prevent public transport congestion.

Employees must depart from the workplace in 4 groups to prevent congestion on public transport.

Frequent checks will occur at workplaces of public and private sector services, and fines imposed on supervisors/employers and employees who do not comply with personal protection measures in the workplace—namely, the mandatory use of a protective mask.

Rapid Covid-19 tests will be carried out at workplaces of the public and private sectors, public service buildings, and congested areas of Attica, such as schools, public transport, and hospitals.

Vulnerable Groups And Citizens Over 65

Mr. Hardalias also stated that vulnerable groups and citizens over 65 should limit their movements for the next 14 days and only go out when necessary, always taking the necessary protection measures. They should engage in social distancing, avoid contact with people other than their immediate family, and avoid using public transport.


---
Important Notice from XpatAthens

It is important to remind our readers that XpatAthens is not in any way a media source. While we do our best to keep our readers informed, we advise you to consult Greek media outlets such as
ekathimerini.com
,
amna.gr
,
naftemporiki.gr
, and
protothema.gr
and/or international news sites for up-to-the-hour updates on the coronavirus. Be wise and stay safe.