Updated Coronavirus Safety Measures In Greece
by XpatAthens
Wednesday, 21 April 2021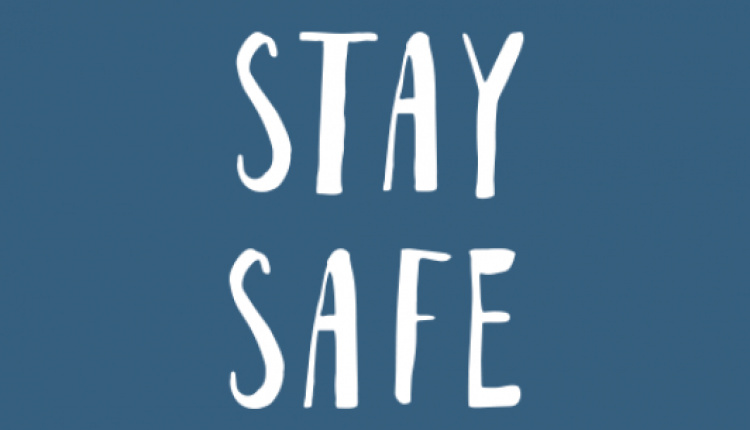 With the outbreak of the coronavirus disease (COVID-19), governments and organizations around the world have been enforcing emergency measures to keep the general public safe.

Even though it is sometimes hard to keep up with the ever-changing measures in Greece, we do our best to stay on top of the headlines and inform our readers in as much detail as possible.


Click here
to learn more about how to protect yourself, symptoms, and where to seek medical treatment.
Click here
to read about how to get vaccinated for COVID-19 in Greece.
---
Measures Against The Coronavirus In Greece - Updated on May 13, 2021

General Measures

The Greek government announced that Greece will be lifting most lockdown restrictions. From Friday, May 14th the "SMS System" along with the "Click-Away" & "Click Inside" methods for shopping at retail stores will no longer exist.

As of May 14th, the curfew will be in effect from 12:30 am to 05:00 am. During these hours, citizens will be able to send an SMS to 13033 only with codes 1 (going to a pharmacy or visiting the doctor) and 6 (only valid for pet walking).

Until today, the government has decided to re-open:
- Restaurants, bars, and cafes, only for outdoor dining.
- Primary and secondary schools.
- Organized beaches, under measures that include social distancing and hygiene rules

Upcoming re-openings:
- Museums in Greece on May 14th.
- Movement between regions will be allowed again from May 15th to coincide with the country's opening to all international visitors.
- Nurseries and day care centers on May 17
- Conservatories of music on May 17
- Open-air cinemas on May 21 (operating on a 75 percent capacity to ensure social distancing of customers)
- Live cultural events and shows in outdoor areas (only with seated guests) on May 28
There are 3 ways to inform authorities about being outdoors:
1.
Filling-in a form on the government website
forma.gov.gr
.
2.
Sending an SMS to the number 13033
see details here
.
3.
Stating your reason in a simple, signed personal declaration.
Due to
coronavirus measures
, Greeks will celebrate Easter for a second time at home this year, with several restrictions applying to religious services.

Public Transport


Means of public transport will continue to operate on 65% occupancy; commuters still need to use the SMS service.
Public Services
Public service offices will remain open but will serve the public by appointment only to avoid overcrowding.
Education


Schools will close and students will attend classes via e-learning.
Tutoring and language centers will only operate with distance learning.
Workplace Measures

Mandatory teleworking (work from home) for 50% of public and private sector employees has been applied.

Employees must arrive at their workplace in 3 groups (7 am, 8 am, and 9 am) to prevent public transport congestion.

Employees must depart from the workplace in 4 groups to prevent congestion on public transport.

Frequent checks will occur at workplaces of public and private sector services, and fines imposed on supervisors/employers and employees who do not comply with personal protection measures in the workplace—namely, the mandatory use of a protective mask.

Rapid Covid-19 tests will be carried out at workplaces of the public and private sectors, public service buildings, and congested areas of Attica, such as schools, public transport, and hospitals.
---
Important Notice from XpatAthens

It is important to remind our readers that XpatAthens is not in any way a media source. While we do our best to keep our readers informed, we advise you to consult Greek media outlets such as
ekathimerini.com
,
amna.gr
,
naftemporiki.gr
, and
protothema.gr
and/or international news sites for up-to-the-hour updates on the coronavirus. Be wise and stay safe.