How to Feel Like You're In Athens In 5 Easy Steps
by XpatAthens
Sunday, 03 May 2020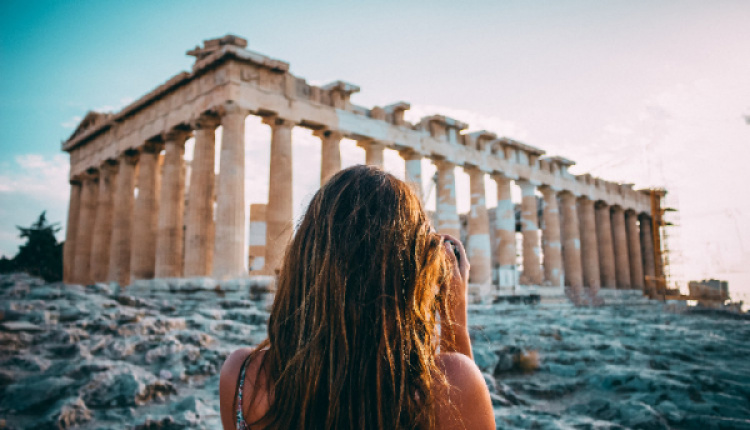 Affected by lengthy lockdowns, most of us would rather be somewhere else right now! However, until traveling for pleasure becomes a possibility again, thisisathens.org has made a list of activities that will infuse your home with Athenian character.
1. Take A Virtual Tour Of A Museum
Thanks to the
Google Arts & Culture platform
, you'll get a jump start on your next Athens culture trip with a digital stroll around the city's most captivating museums. Admire Pheidias' Parthenon sculptures in high-definition detail at the
Acropolis Museum
, and walk around all 4 sites of the Benaki Museum through their exceptional
360-degree virtual tours
. Last but not least, immerse yourself into a hypnotic contemporary
video sculpture
by filmmaker Georgis Grigorakis depicting hyper-real Aegean seascapes, inspired by Cycladic Art.
2. Whip Up A Freddo
If you have an espresso machine, you can whip up Athens' favorite
brew
in 5 simple steps.
Put a medium-sized empty metal container such as a bar shaker in the freezer, preferably metal.
Run 2 short espresso doses into a cup, add sugar as desired, and set aside.
Pour milk into the cold metal container till it's half full. Add a couple of ice cubes if the milk or the container isn't cold enough.
Use a small handheld mixer to beat the milk and if you don't have a mixer, use a makeshift shaker and shake till your arm hurts and set aside.
Add about 4 ice cubes to your coffee mix and add more ice. Carefully scoop the frothy milk on top with a spoon. Call a friend to video chat, sit back, and enjoy your Greek-style
coffee
.
3. Cook A Greek Dish
The Greek culinary scope comprises so many different dishes that even a beginner rookie home cook will manage to prepare a simple Greek meal. Go as simple as a
Greek salad
or as complicated as
gemista
if you have more time in your hands. No matter what you cook, don't forget to order feta cheese on your next virtual supermarket run.
4. Soak Up Athens Street Art
Get acquainted with the most passionate mavericks putting their mark on the city with thisisathens.org's Athens Street Art slideshow. And if you are more of a classicist, take a tour of Robert McCabe's beautiful vintage photography collection of Athens in the fifties, set against some pretty mighty ancient monuments.
5. Watch A Greek Cinema Classic
If you want to travel away to happier times mentally, embark on a celluloid journey with Greek national superstar Melina Mercouri across a swinging sixties Athens in Never on Sunday. In this all-time classic feel-good movie, a free-spirited prostitute named Ilya meets an American tourist named Homer. This award-winning movie placed both the port of Piraeus and Melina Mercouri on the world map, and it's also said to have inspired the then First Lady Jackie Kennedy to travel to Athens–as it will you!
For even more ways to feel like you're in Greece, please visit: thisisathens.org