Traditional Greek Salad - Choriatiki
by XpatAthens
Thursday, 30 April 2020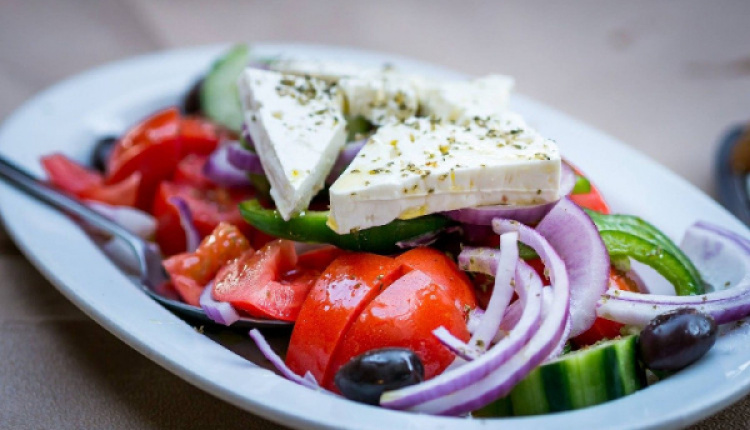 If you have visited Greece, you must have seen the famous Greek salad named "Choriatiki salata" (village salad) listed on most restaurants' menus. It's undeniably a Greek summer in a bowl and you can make it in the comfort of your own kitchen wherever you are in the world.
Serves: 2-3
Difficulty: Easy
Prep Time: 12 minutes



Ingredients
4 large tomatoes

1 medium onion, cut into medium chunks
1 medium cucumber peeled and cut into medium chunks
1 green bell pepper, cut into medium chunks
1 slice Greek feta cheese
Pinch of dried Greek oregano
1/4 cup top quality extra virgin olive oil
12 Kalamata olive
Squirt of lemon and sea salt to taste
Cooking Method
Add all the ingredients together (except for the feta) into a bowl and toss them. Then top with the slice of feta and drizzle some extra olive oil and add a pinch of oregano if you like.
Enjoy!
To view this recipe in full, please visit:
Lemon & Olives