Summer 2020: Follow The Sun In Greece
by XpatAthens
Thursday, 02 April 2020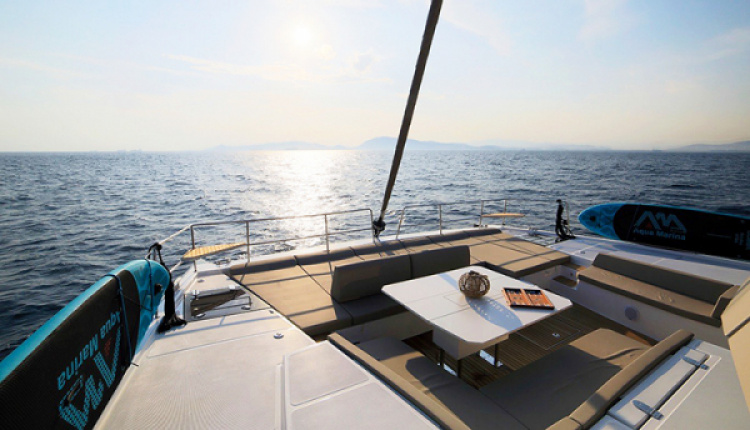 Imagine waking up in a new place each day, and not even having to unpack your bags—a vacation where you follow the sun in privacy and safety. There is no better way to enjoy some of the world's top destinations than from the water, and Greece is a fascinating destination for a sailing vacation. Here you'll go off the beaten path and get the opportunity to discover more than 2,000 scenic islands and coastlines that Greece has to offer!
You'll instantly forget the winter blues with the turquoise waters of
Kimolos
island in the Cyclades, or the magical islands of the Ionian.
There are many benefits to going on a sailing holiday. Vacationing on a yacht offers exceptional freedom and endless relaxation. Spending a few days on-board will bring you closer to nature than you've probably ever been before (think countless hours of snorkeling and exploring stunning untouched beaches.) Depending on your chosen itinerary, you'll have the chance to experience a different destination every day, and to learn the basics of sailing on-board a private skippered catamaran!
New Horizons Yachting Co. offers a collection of high-end, customized Catamaran yachts that will meet your every need, helmed by experienced, knowledgeable Captains, catered by talented chefs, and manned by a professional, discrete crew. Each Cat-Yacht has been carefully selected, customized, and equipped with personal touches and warmth. The
New Horizons
bookings team will help you find the best yacht to fit your specific needs based on budget and number of guest arrangements, and relevant availability.
New Horizons Yachting Co. is owned and operated by a Greek ex-pat family, that initially started visiting Greece through the eyes of a tourist. Trying to make every moment count for the limited time they had in their motherland, they began yachting. Sailing in a catamaran offered them the holidays they'd always dreamed of and thus began their journey into the yachting industry.
This summer, say goodbye to routine, work stress and world problems and hello to early morning swims, and simple, flavourful and convivial meals al fresco, surrounded by your loved ones.