New Horizons Yachting Co.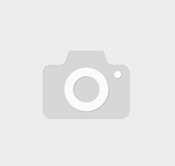 ABOUT
New Horizons Yachting Co. is a family-owned company based in Greece.


A Greek family of ex-pats living in France started visiting Greece through the eyes of a tourist.


Trying to make every moment count for the limited time they had in their motherland they turned to yachting. Sailing in a catamaran offered them the holidays they'd always dreamed of and thus began their journey into the yachting industry.


New Horizons Yachting Co. services are based on their own guest experiences which they greatly valued and saw ways to ameliorate them.

Yachting is a unique vacation style through which you can discover coveted locations, sandy beaches, authentic, picturesque Greek islands and coastline villages while sailing in comfort and style.


New Horizons Yachting Co. offers an intimate collection of high-end, customized Catamaran yachts that will meet your every need. Each Cat-Yacht has been carefully selected, customized and equipped with personal touches and warmth.


The skilled crew is there to create an ambiance of harmony, warmth and genuine friendliness.


The professional Chefs on board will prepare for your family and friends tailored menus of simple, flavourful and convivial meals, al fresco.


New Horizons Yachting Co. is here to give you a vacation from which you will never want to leave.