Sundays At Technopolis - Athens For All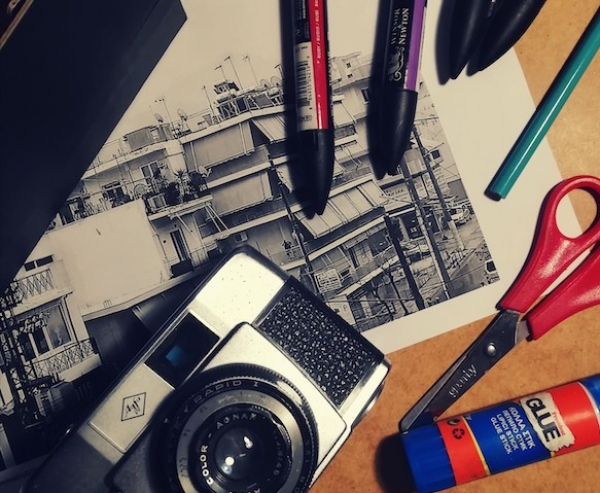 Sundays At Technopolis
return for the 7th consecutive year, offering children (aged 4 to 11) and their families the chance to take part in a wide range of free activities, which, this time, are made available online!
Since 2013, more than 15,000 children have taken part in the educational programs and activities held under
Sundays At Technopolis
, including scientific workshops, theatrical performances, music and movement courses, interactive tours and programs recommended by the Industrial Gas Museum. Most activities will be available in Greek only, however, some of them will also be available in English and Czech.
Sunday, April 12, is dedicated to the city of Athens for two important reasons: The Industrial Gas Museum wishes to celebrate the International Day For Monuments and Sites, but also to commemorate the innovative educational program entitled
The Kids, the City and the Monuments
, an initiative of the City of Athens which this year celebrates its 4th anniversary. The purpose of the program has been to
promote the development of skills in children, by providing children and educators with multifaceted stimuli and training systems, concentrating on Athens's architectural legacy.

More particularly, The International Day for Monuments and Sites, also known as World Heritage Day, is an international observance held on April 18 each year around the world, with different types of activities, including visits to monuments and heritage sites, conferences, round tables, and newspaper articles. It aims to bring global attention to the need to conserve monuments and sites and to celebrate the diversity of our cultural heritage.


Through incredible online activities, parents and children can discover the city of Athens in the most enjoyable way, as well as its landmarks and neighborhoods, and of course, they will learn more about Technopolis - today housed in the old Gasworks in Athens and a major monument of industrial heritage.
The activities will become available online on Sunday, April 12 at 11:00
.
Color Athens (Ages 4+): Have you ever thought of exploring Athens through coloring? Visit Acropolis, walk through the historic centre, discover the National Garden and give them life by using colors and your imagination!


The City Through Your Window (Ages 6+):
What's the view out your window? How does your neighborhood look like? You can either take a picture or get creative and begin drawing everything you see when you look outside.
Bauhaus in house (Ages 8+):
Do you know anything about the Bauhaus movement? Has the Bauhaus architecture survived in Athens? Get acquainted with one of the most important design movements in history and draw an imaginary city where the basic principles of Bauhaus apply
.


A City In The Dark (Ages 6+):
Do you like mysteries? This award-winning theatrical play follows a detective as he tries to solve a puzzling mystery. Why deep darkness has covered the city? Can you handle the truth?
Virtual Tour of the Museum (Ages 9+):
Explore the Industrial Gas Museum of Athens and learn more about the factory that provided energy and lighting to the capital for about 130 years. Follow the production line of the lighting gas, admire the old machinery, discover the role of entrepreneurs and that of factory workers, learn about the working conditions and become familiar with concepts such as industrial heritage and archaeology.


Other Suggested Activities

Video Games:
Through two fascinating video games follow the gas production line, from coal loading to gas measurement, and its technological advances, get in touch with the old machinery and admire the historical treasures of the gas world.
Creative Games:
Once you've virtually explored the museum it's time to test your knowledge. The museum offers a series of educational and creative games such as crosswords and puzzles that will help you remember everything you learned.
DIY Art Lab:
Using simple supplies, nurture your creative spirits with these fun crafts and let your vivid imagination show you how the old Athens gasworks once looked like!
Andy Warhol on your doorstep:
Get acquainted with the visual art movement known as Pop Art, its leading figure Andy Warhol and its Factory, through incredible art games!
For more information please click
here
.
Translated by
Codico Lab
EVENT INFO
When

:

26 Apr 2020

Title:

Sundays At Technopolis - Athens For All