Summer Camp At The Museum Of Cycladic Art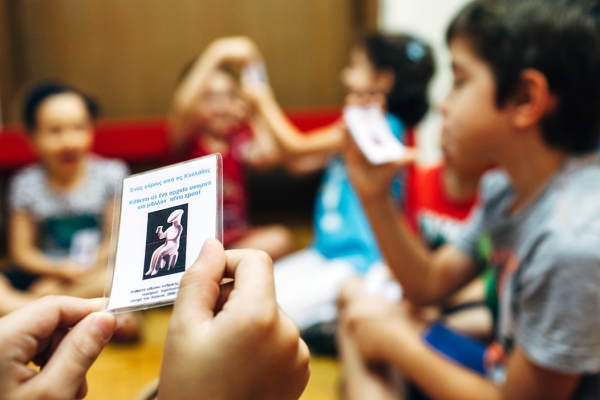 This five-day summer camp from June 25th to July 27th make this summer extra special for all children. From virtual tours, painting and artcrafts to fun team games and creative activities, they can create their own universe from scratch, through art!

Day 1

We visit statues and figurines as kids learn about mountains, lakes, volcanoes and animals that shaped our world in the beginning of time.

Day 2

A combination of musical and colourful games with myths of the ancient god of Love, who will challenge kids with his tricks and mischiefs!

Day 3

Starting in a dark cave, kids will hear stories about cavemen and draw like they used to. They will then have the chance to make their own portraits and pottery, following a tour of the George Condo exhibition.

Day 4

The Gods of Olympus reveal their beauty secrets and challenge kids to transform themselves into gods using anything they can find!

Day 5
We follow the footsteps of Theseus and the Minotaur through the ancient labyrinth, make our own spiral artcrafts and finally give parents a ''tour'' of everything the kids have created during this amazing week, which they can take back home.

Schedule:

- June 25th to June 29th
- July 2nd to July 6th
- July 9th to July 13th
- July 16th to July 20th
- July 23rd to July 27th

Monday to Friday from 10.00 to 13:00 (with a break and light meal)
EVENT INFO
When

:

25 Jun 2018 - 27 Jul 2018

Where

:

4 Neof. Douka Str.

Price

:

80 euros (65 euros for siblings in the same workshop)

Title:

Summer Camp At The Museum Of Cycladic Art

Email:

museum@cycladic.gr

Contact Number:

210 7294220