Diverse Teams Drive Better Outcomes
by XpatAthens
Wednesday, 08 January 2020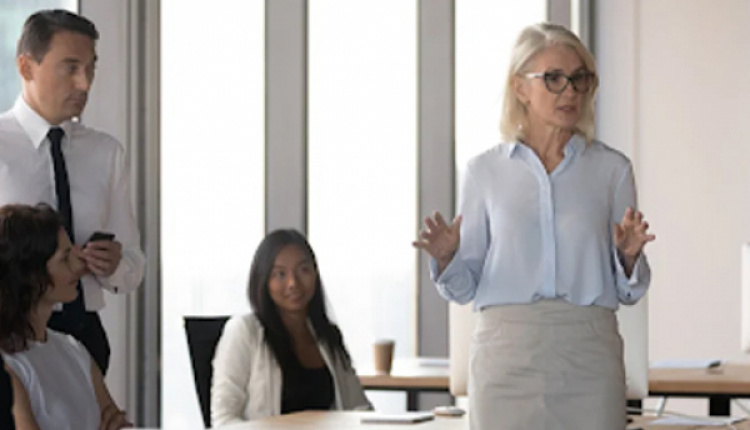 "Diverse teams drive better outcomes." IWG's Chief Customer Officer and Chief Sales Officer talk female leadership and diversity.

On average, only 33% of women living and working in the European Union are likely to hold a management position. When it comes to the world's largest corporations, only 24% of women (4.8%) are CEOs of Fortune 500 companies, with female professionals accounting for less than a quarter (24%) of senior roles globally, according to the 2018 Fortune list. In practice however, attitudes are changing.


A 2019 survey by Ipsos reveals that globally, 75% of respondents said they would be comfortable with having a female boss. And following a
2018 IWG gender gap report
, it was revealed that 69% of upper middle management roles at International Workplace Group (IWG), the operating brand of Regus, Spaces, HQ, Signature and No. 18 are occupied by women, and women represent close to half (41%) of top paying roles at the company.
For
Lorraine Veber
and
Fatima Koning
, Chief Customer Officer and Chief Sales Officer respectively, the reason lies in IWG's unique company culture in which diversity, flexibility and balance are core values.
Veber, a New York resident, has spent over 20 years nurturing her career with IWG. When she joined Regus – now the largest operating brand of IWG – the company hadn't opened a single flexible workspace location in the United States. In her new job, she was given the green light to build from scratch.


"The first few months were full-on but being thrown in the deep end allowed me to see the company's potential and the part I could play within it. Instead of getting carried away by the current, I laid down an anchor, defined what I wanted to achieve, then committed to reaching my goals."


Veber cites several factors that helped her progress. Build relationships. "Talk to people, especially those you don't work with directly. Chances are they'll help you solve a problem by looking at it from a different angle." Expect as much from your boss as they expect of you. "I need a boss who is always 50% ahead of me in the game. Your boss can demand a lot of you, and that is good, but you can demand a lot of them in helping you grow in return – and you should."
Above all, Veber holds, you need to strike a balance between what you know and what you don't.


"I was once asked to manage a finance team and didn't know the first thing about what they did. I had to tell them: 'Guys, I'm not going to help you grow in your knowledge, but what I can do is challenge you to see things differently.' Rather than squeezing myself into a role that didn't suit me, I used what I did know to best serve the team at hand. It's another sign that diverse teams complement each other and lead to better outcomes."
A belief in the value of diversity is also shared by Fatima Koning, a long-term resident of the Netherlands with Moroccan heritage. Koning joined IWG as a Sales Director in 2015 before managing a national market in 2017; she was promoted to Global Senior VP of Sales Transformation the same year before finally beginning her current role in 2018.


"From the moment I stepped through the door, I was struck by the employee diversity. In the Barcelona office alone, almost 40 languages are spoken. It was such a pleasant surprise – I knew I'd joined a company that shared my own values.'"
As a boss, she has made a conscious effort to continue the legacy. "I believe in diversity and the impact of diverse teams on performance. It is my mission to build teams with this outlook, and giving female leaders a fair chance to step up. I've definitely had a chance to achieve this while working for IWG.


"It would be great if every single female leader out there commits to supporting the career development of another talented female professional. Women must help other women grow.
"When I hire people, I'm never concerned that because they are a mother, or because they might have to look after someone at home, they won't be capable to deliver a great job. It just never crosses my mind. At IWG, flexibility is at the top of the agenda."


With IWG's recent Global Workspace Survey concluding that 83% of professionals would turn down a job without flexible working, Koning's mission to promote flexibility and fairness at work is timely.
"As technology is truly enabling flexibility, it's about time we make use of it and let our people work flexibly. If a boss gives employees the time and space to get their home life totally under control, it fosters loyalty, job satisfaction and ultimately the kind of employee productivity that drives results."
---
This content has been sponsored by IWG - an XpatAthens Brand Partner.
Originally published at International Workplace Group