New Business Hubs Attract Startup Talent
by XpatAthens
Monday, 13 January 2020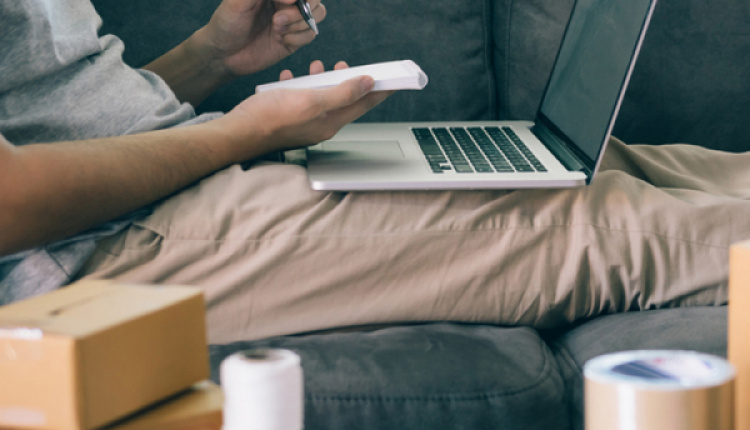 Entrepreneurs, SMEs and startups flock to new wave of business hubs
The tiger economies of Asia may conjure up striking neon images of Hong Kong, Taiwan and Singapore, but there's a new player on the scene. Ho Chi Minh City, formerly known as Saigon, has been earning an enviable reputation in recent years for its vibrant startup ecosystem.
With a population of 7.5 million people, Vietnam's most populous city has established itself as somewhere entrepreneurs can set up a business on a limited budget, with more and more staff from established companies in the States such as Apple making the trip there to begin their own startup dream.
With 70% of the population under 30 years old, the city bursts with the kind of vibrant spirit that truly embraces a thriving business culture, while low costs (local wages range from $500-$1,500) make the scene doubly attractive for any new business.
Take a trip over 7,000 miles away and you at
Tel Aviv
. Israel's business and financial centre has embraced the startup scene like few others cities in the world. An enviable talent pool and corporate entrepreneurship combine to create a city that truly feels dynamic, welcoming and that has its eye firmly fixed on the future. Because of its burgeoning reputation, the city's business rents are fast catching up to those of more established business centres in the USA and Europe, but serviced offices such as those operated by Regus offer a ready-made way to keep costs online, while still enabling startups to truly make the most out of being part of this vibrant destination.
The Finnish capital of Helsinki, quite simply, has it all. Combining access to a wealth of local talent, business accelerators and the government's own support for newly formed business known as the Finnish Start-up Permit, there are few better places in Europe to turn dreams into entrepreneurial reality. And while the West Coast of the States has earned plenty of kudos for its tech giants like Google and Facebook, Helsinki has got its fair share of heavy hitters too, with companies such as Nokia and Linux helping establish it as a true technology and innovation powerhouse.
If warmer climes are what you're looking for, the subcontinent might have just what you need. Previously known as Bangalore, Bengaluru boasts a wealth of tech talent that has seen the city ranked as the third-largest tech ecosystem in the world. Its fast-growing reputation has led to an influx of both new businesses, and government funding for affordable housing has helped drive continued growth.
While Berlin may earn all the plaudits when it comes to new business and a vibrant night-time economy, Cologne has the added bonus of being much quieter, less populated and altogether less stressful than the German capital. The presence of companies including Electronic Arts and Deutsche Telekom mean the city is no stranger to corporate giants and has an enviable history of investing heavily in media and tech.
---

---
As the gateway between Europe and Asia, it's no surprise that
Istanbul
should have established itself as an up-and-coming entrepreneur hub. Formerly Constantinople, a combination of Eastern mystique and a culture that still feels familiar and open to westerners, affordable housing and laws which provide equal investment rights to foreigners as they do to Turkish nationals, have all helped turn Istanbul into a truly enterprising jewel on the Bosporus.
Over in Iceland, things are certainly warming up in a business sense too. Despite being one of the least populated areas in the developed world, Reykjavik benefits from an open business culture and a true entrepreneurial mindset. With a range of incubators, co-working spaces and a government that has put innovation firmly at the top of its business agenda, Reykjavik really is an exciting place to be.
From chilly and sparsely populated to sunny and busy, with a gargantuan population of 12.11 million people, there's certainly no shortage of potential customers in São Paulo. Brazilians may be known for their love of football, but as a business hub this sprawling certainly knows where the back of the net is when it comes to scoring a startup success. And with business accelerator schemes and co-working spaces playing host to some of the most innovative startups in the country, an impressive higher education system also makes it a great place to attract the very best talent.
Taking a step across the Atlantic, there's another city bathed in warmth that's also earning an enviable reputation in SME and startup circles. Nestled in the shadow of Table Mountain, Cape Town is a true Africa Business Center and has its sights set firmly on being the continent's main technology hub. With its thriving incubator scene, diverse population and great universities, the city has also benefited from 'the Silicon Cape' initiative, combining a community of venture capitalists, developers and creatives.
With the rise of flexible workspace, all these incredible locations can easily become the new HQ for a startup or SME looking for a Scalable Network. Regus has affordable, serviced offices in each location, each with the same business-grade IT infrastructure and high-speed Wi-Fi access. What are you waiting for?


Find out more about how Regus can help your business!

---
This content has been sponsored by IWG - an XpatAthens Brand Partner.
Originally published at Regus