Novoville App - Facilitating Communication Between Local Government & Citizens
by XpatAthens
Wednesday, 24 February 2021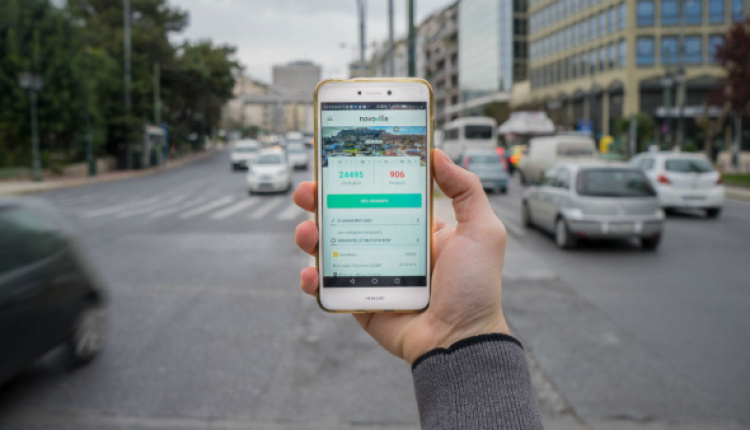 Novoville is a comprehensive civic engagement platform that facilitates end-to-end communications between local governments and citizens. With the help of the Novoville App, the Municipality of Athens aims to strengthen its digital strategy and significantly improve communication with its citizens, and above all, ease of service and delivery.


Novoville offers citizens the opportunity to submit requests about issues related to the city's operation either via a mobile app or the Athens Municipality website. Citizens or visitors can report - in real-time - issues they encounter in their neighborhood. For example, potholes, broken street lights, abandoned vehicles, even emergencies requiring municipal assistance. Every citizen can contact local authorities directly from their smartphone for free, and without having to go through time-consuming bureaucratic procedures.
The
Adopt Your City program
facilitated a real example of how this works in a recent '
pocket park
' development in Pagrati in central Athens.
Requests can be submitted either by downloading the free app, for
IOS
and
Android
, or by visiting the Municipality of Athens webpage.
There are 4 simple steps:
Choose your location
Choose a request category
Add a photo
Send the request to the Municipality of Athens
Then, your request will be received by the relevant department and you will get notifications on the progress. In this way, the services of the Municipality of Athens are fully aware of the city's issues and can be held accountable for their actions. Every time an issue is resolved, the citizen receives a live notification on their phone. At the same time, with the help of the app, citizens can be informed about events, important news, and announcements.
Citizens can also address issues by contacting the city directly at 1595 or 210 5277000 on a 24-hour basis throughout the year.
---
XpatAthens extends a warm thank you to
This Is Athens
and the
City Of Athens
for sharing news and inspiring stories about how Athens aspires to be a clean, friendly, and welcoming city to live in.