Our Picks For The Best Events In Athens This July
by XpatAthens
Thursday, 12 July 2018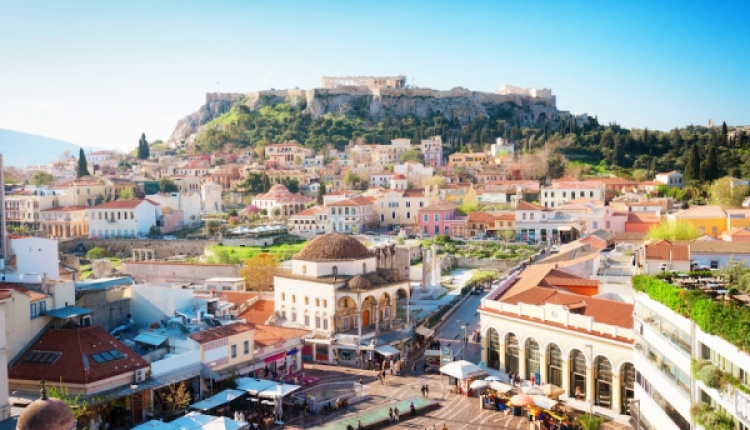 This summer, Athens is jam-packed with all kinds of events! You can join a SUP yoga class at the beach, admire photos from the Athens Photo Festival, or watch a film (or two...or three) under the stars. Check out our list of cool things to do this July in Athens!

Athens & Epidaurus Festival 2018


It is Greece's foremost cultural festival and one of the oldest performing arts festivals in Europe (1955). Each year, the Athens & Epidaurus Festival presents performances from acclaimed artists in theatre, dance, and music and attracts large audiences from around the world. The festival will run through August.
Click here for more info and this year's festival program.
---
Athens Open Air Film Festival - July Screenings

The beloved film-loving summer festival returns with its 8th edition of magical screenings from June to August. Special city corners, archaeological monuments, parks, squares, beaches and some of the most beautiful museums and sites in Athens transform into an open-air cinema with free entrance to the audience.
Click here for July screenings!
---
Athens Photo Festival Main Exhibition at the Benaki Museum

The main exhibition of the Athens Photo Festival will go through the month of July at the Benaki Museum. At the core of this festival is a range of events, including portfolio reviews, screenings, talks and discussions, workshops, and various community and participatory projects.
Click here for more info!
---
George Condo at the Museum of Cycladic Art

The Museum of Cycladic Art in Athens has the special honour of hosting the exhibition of George Condo from June to October. Condo is an artist who was vital in reviving the movement of figuration in America in the 1980s and he is also considered one of the most important American figurative sculptors and painters to this very day.
Click here for more info!
---
The Meet Market - The Association of Greek Archaeologists

Keeping with tradition, before we all head off on our vacations and much needed city breaks, we are getting together for one last Meet Market of the summer season at the Association of Greek Archaeologists. Set in an ever-so-enchanting garden in the city center, this is one of our all time favorite venues… surrounded by flowers and shade… right next to the Thisio Metro… and with a direct view to the Acropolis.
Click here to see what's on the schedule!
---
SUP Yoga In Athens


Lynn Roulo is bringing her Kundalini yoga skills to the sea this month. And what better way to practice yoga during the summer than on a stand-up paddle board! As Lynn says, "I can't think of a better place than Greece for SUP Yoga! The water is warm, clean and clear, and the conditions are ideal since the sea is usually pretty flat. If there are waves, they are really gentle."
Be sure to click here for the SUP yoga schedule!