The Meet Market - The Association of Greek Archaeologists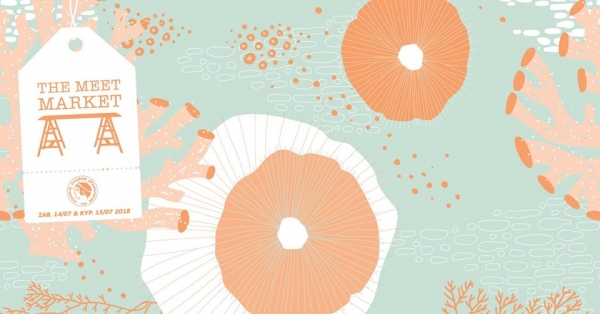 Keeping with tradition, before we all head off on our vacations and much needed city breaks, we are getting together for one last Meet Market of the summer season at the Association of Greek Archaeologists. Set in an ever-so-enchanting garden in the city center, this is one of our all time favorite venues… surrounded by flowers and shade… right next to the Thisio Metro… and with a direct view to the Acropolis.


Expect to find 50 plus stalls from local creative business & independent designers, dj sets, interactive games for kids, girls in short skirts, boys with tans and plenty of refreshing drinks… and this time we are really focusing on the refreshments, featuring draft craft beer from The Midnight Circus Gypsy Brewing, delicious ice cream from Korné and our classic Meet Market cocktails.


This July, The Meet Market is also proud to present an African Dance performance from Dafne Assimakopoulou's Dance Crew, with 6 dancers & 3 drummers busting moves and making Guinean grooves on Saturday night, at 20:00!


And if you're worried about missing the World Cup Final, don't be. We will have a projector there to make sure you see all the last games, while sipping on a cold brewski.


So if a tipsy urban outing with loads of creativity, African Dance, the World Cup Final and is your thing, then look no further.


The Meet Market: A 2-day celebration of the entrepreneurial spirit... A nomadic market place of local goods, fresh ideas and friendly folk. An audio-visual jigsaw of handmade & independently designed clothes, accessories, art, objects, organic body products, home ware, tasty food, vintage & retro collectables, records, interactive games, free prizes, DJ sets and good vibes.