Greek Youth Sends-Out A Strong Message Through His Art
by XpatAthens
Monday, 30 September 2019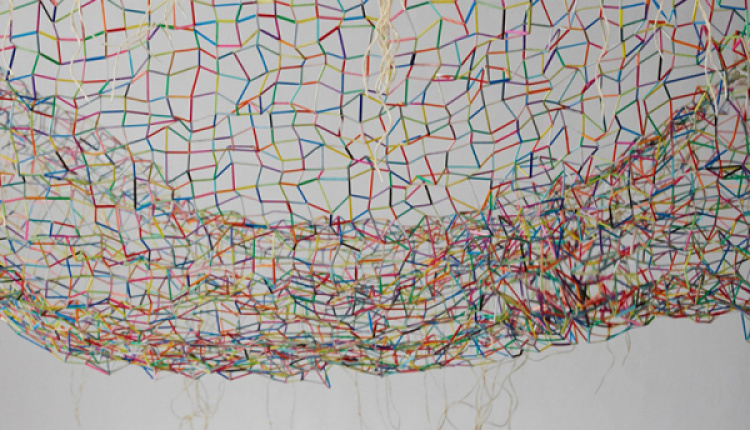 Seventeen-year-old Greek artist Adriano Souras spent a lot of time collecting the
plastic straws
that comprise
The
Killer Net
, his politically charged art installation.
Adriano Souras — who is in his last year of high school — said that he and his friends spent months on end to collect the 9,000 straws that make up the piece.

"At first, I'd go to parks (in Athens) and, well, straws are a huge part of Greek culture, when they drink their coffee and when they have their drinks, so it wasn't too difficult to find these straws," he said. "Then, when I started getting really serious about my work, I actually outsourced to coffee shops and bakeries to get my straws from there. One of my friends went to China and brought straws from there. It was really a group effort."
The Killer Net, which measures about 5 meters by 4 meters, had its debut at the Design Museum of Chicago last spring before making its way to the Biosphere in Montreal.
"I just want to raise awareness about what's happening, even though we live in an age of social media where everyone is informed. I feel that the lifespan of a social media post doesn't have the same magnitude as an actual art piece."
Adriano Souras, who was 16 when he finished his impressive installation, said his social conscience derives from his parents. "I think that my parents have raised me in a way that if I see something that's wrong in the world, I feel that I should speak up. I think our generation has to deal with these problems. So I just think it's normal for me to get to this type of work."
To read this article in full, please visit:
Montreal Gazette