Thessaloniki Metro Construction Reveals A Startling Number Of Ancient Artefacts
by XpatAthens
Tuesday, 23 April 2019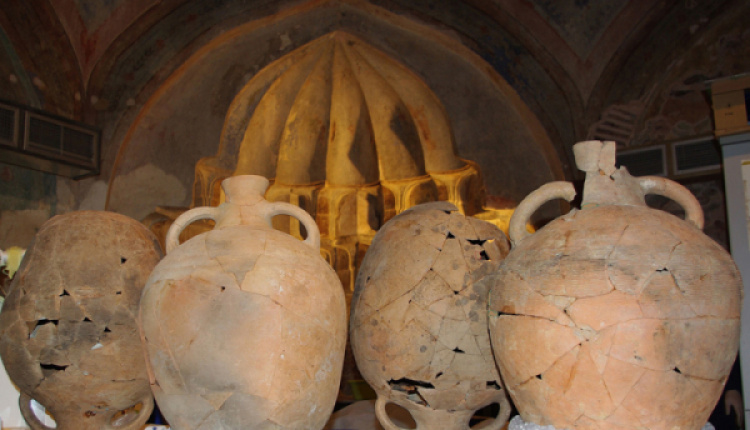 The construction of the metro network underneath the city of
Thessaloniki
in northern Greece has unearthed an extraordinary number of ancient artefacts.
In fact, archaeologists have discovered more than 300,000 artefacts, including jewellery, coins, amphorae, oil lamps, perfume vases, and marble statues. During the metro construction works, more than 5,000 tombs and graves were uncovered, some of them containing exquisite golden wreaths.
These relics of Thessaloniki's ancient past have been in what would have been the thriving commercial center of the ancient city, which, after Constantinople, was the second most important conurbation in the Byzantine Empire.
The progress of the city's network of 18 stations was severely stalled due to the discovery of so many antiquities. It is now expected to be operational next year.
'The quality and the quantity of the findings is really impressive. They reveal the continuity of the history of Thessaloniki and Macedonia.' Yannis Mylopoulos, the chairman of Attiko Metro, the company building the network, told The Telegraph.
To read this article in full, please visit:
The Telegraph
Photo: Ephorate of Antiquities of the City of Thessaloniki