The 4 'Greekest Places' In North America
by XpatAthens
Thursday, 23 April 2020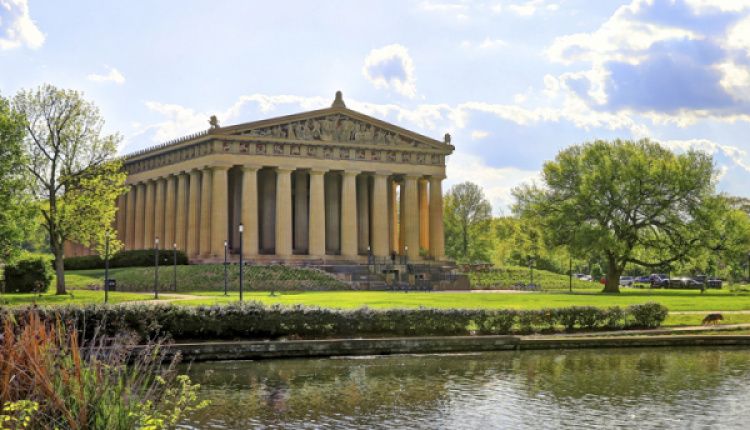 Throughout the centuries of Greece's turbulent history, Greek people have gone through economic hardships many a time; prompting thousands to immigrate in search of a better future. In search of a better future, many Greeks people immigrated to foreign countries such as Germany, Australia, Canada, and the United States. There have been several immigration waves toward North America the first of which occurred around 1822. According to historical records, about 328 Greeks were living in the United States by 1860.
Luckily, the Greeks all over the world have managed to keep their culture very much alive, sometimes preserving traditions and customs more than the people in Greece.
Recently, the Pappas Post compiled a list of North America's Greekest places, neighborhoods, and monuments; the places that make the United States and Canada significant fountains of Greek culture.
1. Nashville Parthenon, Nashville, Tennessee

The Nashville Parthenon was built for the World Fair in 1897 to the exact specifications of the original. It's quite surreal seeing it in its full glory, even containing inside the golden and ornate statue of Athena — the original left only in literature and long melted away by invaders as victors' wartime booty.
2. Danforth Avenue, Toronto, Canada

Claiming to be the "largest Greek neighborhood" in North America, Danforth Avenue is a mecca for all things Greek in Toronto. Dozens of restaurants, coffee shops and the Taste of Danforth one of the largest Greek street festivals in the world make this place unique and profoundly Greek.
3. The Metropolitan Museum of Art, New York

This museum holds the most extensive collection of ancient Greek artefacts outside of Greece. Great effort has been made to collect and preserve ancient Greek relics and Byzantine artefacts, mainly thanks to Greek-American benefactors Mary and Michael Jaharis, who have an entire gallery named after them in the museum.
4. Mt. Olympus Park, Wisconsin Dells, Wisconsin

Mt. Olympus Park is like a big, fat, Greek Disneyland, featuring 44 water slides, seven rollercoasters, a wave pool with nine-foot waves, eight go-kart tracks, and numerous kiddie rides with attractions like a life-size Trojan Horse, roller coasters named after Hades, Cyclops, Pegasus and Zeus, Pan's animal farm, and Poseidon's underwater go-kart track.
To read the full list of Greekest places in North America, please visit: The Pappas Post