Greeks Who Left Their Mark On The World In The Last 200 Years
by XpatAthens
Thursday, 18 March 2021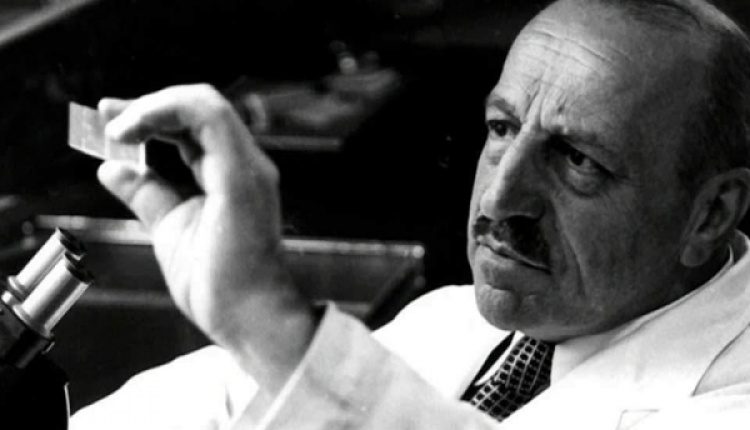 Even though we, Greeks are few in numbers and it's mostly our ancient past that makes our country famous around the world, there have been many significant Greeks to leave their mark in the world since the creation of the modern Greek state.
Numerous Greeks have excelled in science and arts, won Nobel Prizes and Academy Awards, resolved problems, and saved thousands of lives with their scientific discoveries.
Here is a concise timeline of famous Greek people and events since 1811.
1811:
In 1811, Pavlos Prosalentis who is considered the first professional sculptor in modern Greece, established a private art school; the first modern art school in Greece.
1823:
Dionysios Solomos wirtes the
Greek national anthem
. Officially titled 'Ymnos is tin Eleftherian' in Greek and the 'Hymn to Liberty' in English, the Greek anthem, is a reminder not only of how far Greece has come since the defeat of the Ottoman Empire but also of the journey that led to freedom.
1832:
Elizabeth Moutzan-Martinegou dies. Moutzan-Martinegou has been called the first female writer in modern Greece. She wrote poetry, more than 15 plays, and translated works of classical literature; her most famous work is her autobiography.
1863:
Famous Egyptiot Greek poet Konstantinos P. Kavafis is born in Alexandria, Egypt in 1863. His most famous works are 'Waiting For the Barbarians' and 'Ithaca' and while almost all of his work was in Greek, he remained unrecognized in Greece, until after the publication of the first anthology of his work in 1935.
1887:
Kallirhoe Parren launches the feminist movement in Greece with the founding of a newspaper, 'Ephemeris ton Kyrion' (Ladies' Journal), in 1887. The newspaper was run entirely by women and was an 8-page weekly publication until 1908 when it changed to a bi-monthly that ran until early 1916.
1938:
After completing her secondary education, Melina Merkouri enrolled at National Theatre's Drama School. Merkouri became known to international audiences with the film
'Never on Sunday'
for which, she earned the Best Actress Award at the 1960 Cannes Film Festival.
1953
: On January 18, 1953, Eleni Skouras is elected as the first female member of the Greek Parliament. Eleni Skouras was born in Volos but moved to Thessaloniki in 1915 where she earned a law degree in 1950.
1954:
In 1954 Greek physician George Papanikolaou published the 'Atlas of Exfoliative Cytology' the foundation of modern cytopathology. Papanikolaou is famous for inventing the Pap smear or Pap test, which is used worldwide for the detection and prevention of cervical cancer.
1977:
On November 8, 1977, Greek archaeologist Manolis Andronikos discovered a tomb at Vergina which he identified as that of Philip II of Macedon.
1979:
Odysseas Elytis was a Greek poet, essayist, and translator, and a major representative of romantic modernism in Greece and the world. In 1979, Elytis was awarded the Nobel Prize in Literature.
1988:
In 1998 Theo Angelopoulos' film 'Eternity and a Day' won the Palme d'Or at the 51st Cannes Film Festival. Angelopoulos was one of the most influential and important filmmakers in the world.
2016:
In 2016, Greek photojournalist
Yiannis Behrakis
along with his team from Thomson Reuters, won the esteemed prize in 2016 for Breaking News Photography for the coverage of the European refugee crisis.
To discover the full reel of notable people and events, please visit:
greece2021.gr