5 Family-Friendly Museums In Athens
by XpatAthens
Monday, 11 October 2021
Athens is one of the world's great cultural capitals. But even mythology-mad kids can tire of all the marble monuments. When it's too hot for exploring the antiquities, or your kids are crying out for some 21st-century entertainment, check out these family-friendly museums in Athens. From child-pleasing activities to educational trails, here's where to keep boredom at bay for kids of all ages and interests.


The Acropolis Museum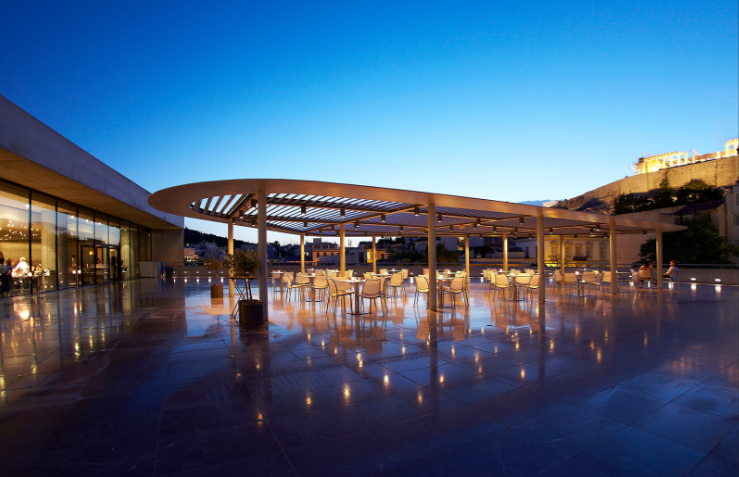 Courtesy: The Acropolis Museum


The brilliantly curated and conceived
Acropolis Museum
knows that the best way to hold a child's attention is to make learning fun. Everyday life in ancient Greece is brought alive for children here in exciting ways. The freestanding statues of the Archaic Period are far more gripping for young minds than two-dimensional paintings. They can explore all sides of these marble gods and goddesses, lions and snakes. Grab hold of one of the family backpacks (available at the information desk on a first-come, first-served basis) and follow the educational activities geared at kids aged between six and 12 years old (even younger children will enjoy getting involved, with a little help from you). Families work together to solve challenges, aided by colorful children's exhibit labels in the museum galleries. The backpacks have games with cards, stickers or magnets, puzzles, memory games, and more. Smaller kids are better suited to do one of the less intensive Family Trails: theme-based activities based on specific exhibits. Hit the museum shop on your way out for a great selection of activity books, games, and children's titles, many of them inspired by ancient Greek mythology, archaeology, and culture.
Location: 15 Dionysiou Areopagitou, Acropolis
Telephone: 210 900 0900


The Museum of Illusions


Credit: Amalia Kovaiou


Turn your world upside down at this quirky museum where nothing is what it seems. Calling it a "museum" might be a bit of a stretch, but your kids will love getting hands-on at this well-located attraction that has a range of optical illusions to make them (and you!) think twice about how they perceive the world around them. They can swap noses, put each other's heads on a platter, experience the absence of gravity, and reflect on infinity in the hall of mirrors. They can also put themselves against brain teasers designed to stimulate and challenge young minds in the Playroom (many of them are on sale at the museum's Smart Shop, if you're looking for educational souvenirs). The Museum of Illusions is just by Monastiraki Flea Market and the Ancient Agora, so you can combine shopping and sightseeing with a little mind-bending fun.


Location: 119 Ermou, Monastiraki
Telephone: 210 323 8065


Goulandris Natural History Museum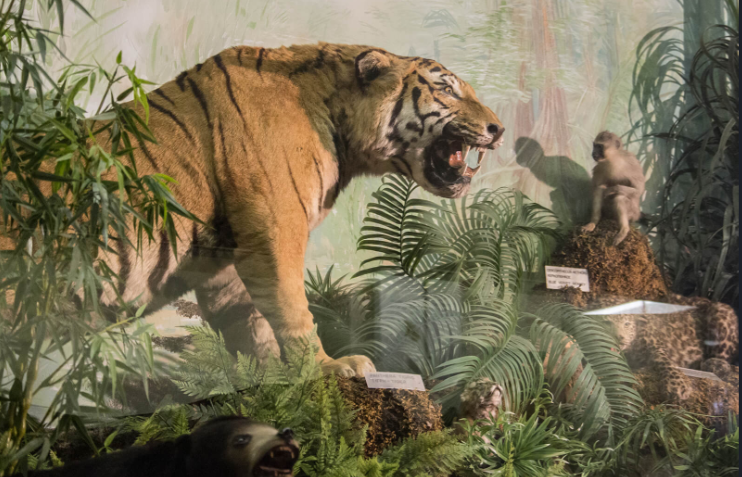 Courtesy: Goulandris National History Museum


Are your kids into dinosaurs? Underwater life? Insects? Fossils? You'll find them all at this peaceful private museum in the suburb of Kifissia. There are lots of life-size animal replicas (including a triceratops and a giraffe), thousands of botanical specimens, and all kinds of shells, rocks, and minerals from all over Greece. The museum provides educational games for children aged between 4 and 8 related to the permanent and temporary exhibitions — from real live reptiles to storytelling events. The Gaia Centre for environmental research and education, housed in the same premises, educates young visitors about humanity's impact on our planet, using interactive displays such as touchscreens and video walls. After exploring the exhibits, have an ice cream or juice in the garden café, where young kids can usually be found tearing around on their scooters or playing hide and seek among the trees.


Location: 13 Levidou, Kifisia
Telephone: 210 801 5870


---
Whether you've just arrived in town – or have been here for years – Athens always has new secrets to share!


This is Athens
is the official guide to this captivating city of ancient energies and booming urban culture. Compiled by a team of specialist local writers, This is Athens brings you an authentic and intimate portrait of a living Athens beyond the guidebooks – along with daily curated listings of all the best events and great weekend inspiration all-year round. From must-know neighbourhoods and emerging art hubs, to gourmet hotspots, cool shopping and the buzziest bars, This is Athens will help you to get the most out of living in Athens!