What To See In Athens Museum District
by XpatAthens
Tuesday, 19 October 2021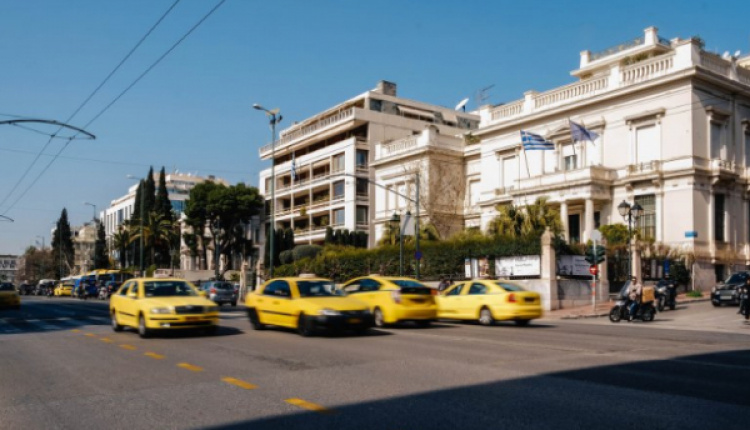 Anaktora, the area between Vasilissis Sofias and Vasileos Konstantinou Avenue, may appear like a demure residential neighborhood. But there's nothing humble about it. Within a two-kilometer perimeter, you'll find more blockbuster museums than any other area in Athens.


At the
Benaki Museum
, soak up a panorama of Greek history, folk art, and culture from the prehistoric era to the 20th century. If you've got a little more time, head a few doors down to see the world's most extensive collection of ancient artifacts from the Cyclades at the
Museum of Cycladic Art
. Also on Vasilissis Sofias Avenue, the
Byzantine and Christian Museum
is a trove of religious art and artifacts from icons to altarpieces, surrounded by one of the city's loveliest secret gardens. If you're into military paraphernalia, the
National War Museum
tracks Greek history through its military conflicts. (Allow for a bias towards success rather than defeat; the museum was erected by the junta as a "monument to Greek valor and military prowess".)
Recent years have delivered three more compelling reasons to add the city's museum district to your itinerary. First came the long-awaited Goulandris Museum of Contemporary Art which opened its doors in Pangrati in October 2019. There, visitors to Athens may gaze upon masterpieces by the likes of Cézanne, Van Gogh, Gauguin, Monet, Degas, Rodin, and Picasso, alongside works by famous Greek painters. Unearthed during construction at the gallery's initial intended site was Aristotle's Lyceum - one of the three famous philosophy schools of ancient Athens. It was here that Aristotle once strolled, discussing philosophy and mathematics with his students. And finally, cementing the district's status as a nexus of both ancient and contemporary culture, the country's flagship art repository, the National Gallery, reopened in spring 2021 after a bold makeover.


This downtown neighborhood isn't just about museums though. It's also a corridor of political and financial power, lined by the city's most exclusive real estate. These local sights and landmarks are definitely worth checking out in between museum-hopping.


The Presidential Mansion and the Prime Minister's Office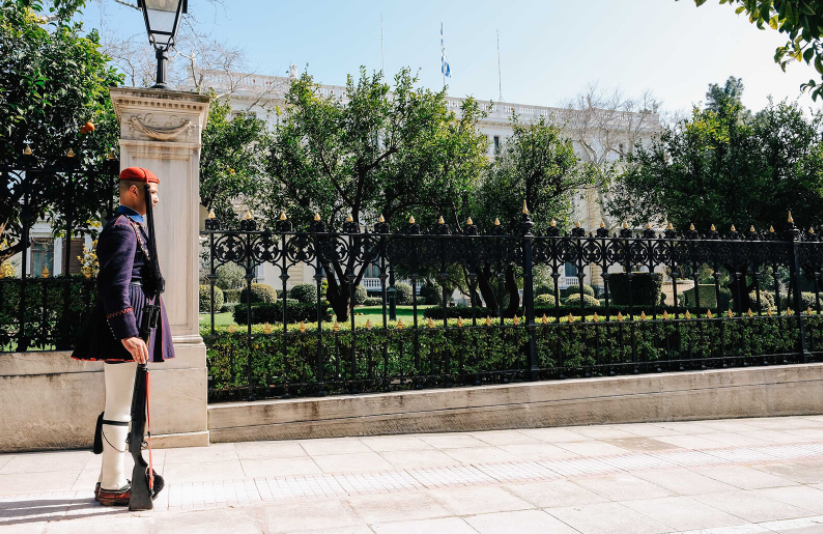 Credit: Georgios Makkas


Executive power is concentrated in two splendid mansions midway down Irodou Attikou, a surprisingly tranquil street running alongside the National Garden. It's subtly symbolic that the premier's quarters sit just inside the gated grounds—and thus more directly accessible to the people—while the more aloof presidency is separated from the street by a wide lawn.
Evzones stand sentry outside the Presidential Mansion, designed in 1890 by Ernst Ziller as the palace of Crown Prince Constantine, but used as the president's ceremonial residence since the monarchy's abolition in 1974. Between state visits, the building lies dormant, except for visitors outside taking snaps of the hourly changing of the guard. Next door, the Prime Minister's office is a hub of activity, with the media often camped outside. Known as the Maximos Mansion, it was built in 1924 as a private home. While nominally the premier's official residence, no head of government has ever lived in it.


The Athens Conservatory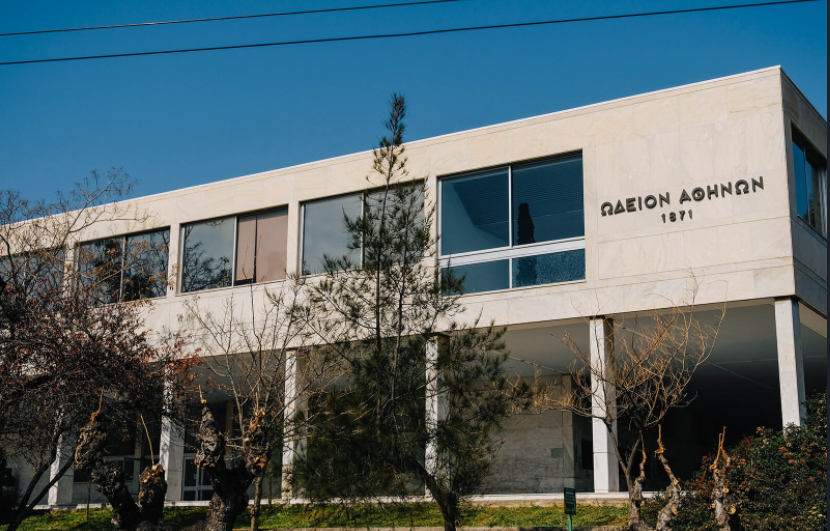 Credit: Georgios Makkas


This sleek marble paean to the Bauhaus style was left to languish for nearly 50 years before its 5,000-square-metre music halls and stunning 150-meter porch teemed with melodies and people. Commissioned in 1959 from Jan Despo, a Greek student of Walter Gropius, the Conservatory (or Odeio, as it's known locally) had the bad luck of being completed in 1971, four years after the junta seized power in Greece. Deemed too 'foreign' by the dictators, it was tainted by their brush and was not officially inaugurated until 2016.
Student activity often spills out of the 35 classrooms and two auditoria, with impromptu performances delighting young visitors to the small Hellenic Children's Museum, housed on the ground floor. Occasional exhibitions and art fairs (such as the annual Art Athina) in the lower-level gallery add to the creative vibe.


Rizari Park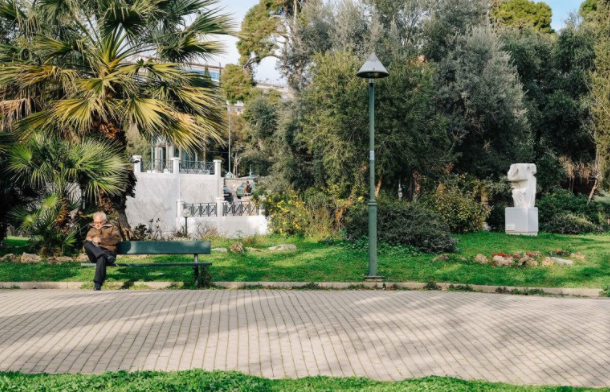 Credit: Georgios Makkas


Commuters streaming from Evangelismos metro station trample Samuel Beckett's Cascando, whose verses are used in an installation by artist David Harding, oblivious to the delights of this small urban park. Originally the grounds of the Rizarios Seminary, this wedge of greenery contains Roman remains, works by top contemporary artists like Giorgos Zogolopoulos, and one of the city's oldest modern sculptures—a marble bust of Enlightenment scholar Neophytos Doukas by Christian Hansen. The Rizarios seminary was founded in 1841 by an Epirot merchant in Odessa who helped to fund the Greek War of Independence. The silver-domed Agios Georgios church next to Evangelismos station was part of the seminary. As well as interior murals by the 19th-century Corfiot artist Eleni Prosalenti, the church crypt contains Rizarios' remains.
To read this article in full, please visit:
thisisathens.org

---
Whether you've just arrived in town – or have been here for years – Athens always has new secrets to share!


This is Athens
is the official guide to this captivating city of ancient energies and booming urban culture. Compiled by a team of specialist local writers, This is Athens brings you an authentic and intimate portrait of a living Athens beyond the guidebooks – along with daily curated listings of all the best events and great weekend inspiration all-year round. From must-know neighbourhoods and emerging art hubs to gourmet hotspots, cool shopping, and the buzziest bars, This is Athens will help you to get the most out of living in Athens!