Thessaloniki Night Half Marathon 2018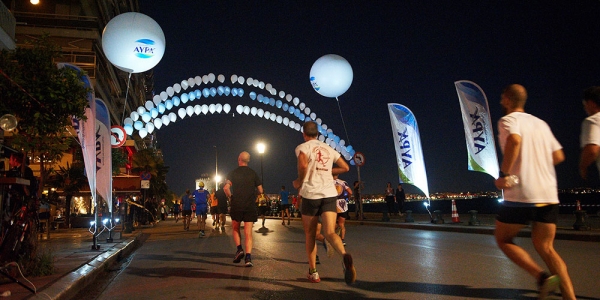 The 7th International Night Half Marathon of Thessaloniki will take place on Saturday 13 of October, 2018.


The organization is the only one of its kind in Greece and includes two races: the Half Marathon Race 21.095m and the 5.000m Race.


More than 16,000 runners took part in the last edition of the International Night Half Marathon.


Considering the 58% (!!) increase concerning the participants in relation to the 7th International Night Half Marathon (13.10.2018) and the dynamics of the International Marathon "ALEXANDER THE GREAT" which was conducted on Sunday, April 1st, 2018 with 17,932 runners, we expect that the participation in the 7th Night Half Marathon will surpass the amount of 20,000 runners!


Besides the athletic profile of the organization, the parallel events create a social, environmental and touristic character, aspiring to make Thessaloniki the center of sports and tourism during autumn and the perfect destination for visitors both from Greece and abroad.


For more information about the race and registrations click
HERE
!
EVENT INFO
When

:

13 Oct 2018

Where

:

Port of Thessaloniki

Title:

Thessaloniki Night Half Marathon 2018