Navarino Challenge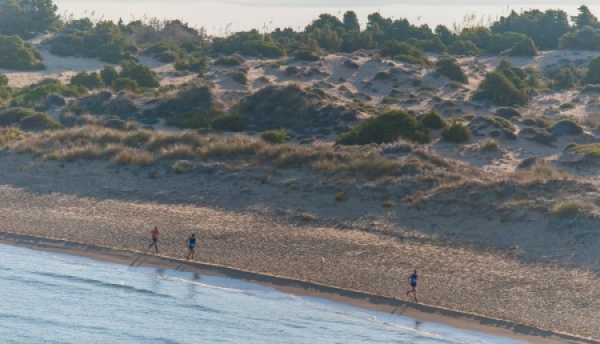 The multiple award-winning sports tourism event Navarino Challenge is organized each year with the participation of people of all ages.

The non-competitive event aims to raise awareness about the benefits of healthy living, exercise and the Mediterranean diet as well as the issue of childhood obesity through its numerous sports activities.

This year's 6th Navarino Challenge will take place between 12-14 October 2018 in Messinia and Costa Navarino!


The participants of Navarino Challenge who will book their accommodation package in The Westin Resort and choose to take part in the main activities (running, swimming,SUP) will also have the opportunity to enjoy free of charge the full activities program ofthe event.
The program for those staying at The Westin Resort Costa Navarino includes: tae kwon do, climbing, cycling, pilates, basketball, golf, kick boxing, babyswimming, aqua aerobics, kids' athletics, beach volley, tennis cross training,crossfit, beach yoga, boxing, survivor games for kids and demonstration race withoptimist boats.
Information about the privileged accommodation packages can be found
here
!
EVENT INFO
When

:

12 Oct 2018 - 14 Oct 2018

Where

:

The Westin Resort, Costa Navarino

Title:

Navarino Challenge

Contact Number:

210 9343020

Website:

www.navarinochallenge.com/