Athens Flying Week 2021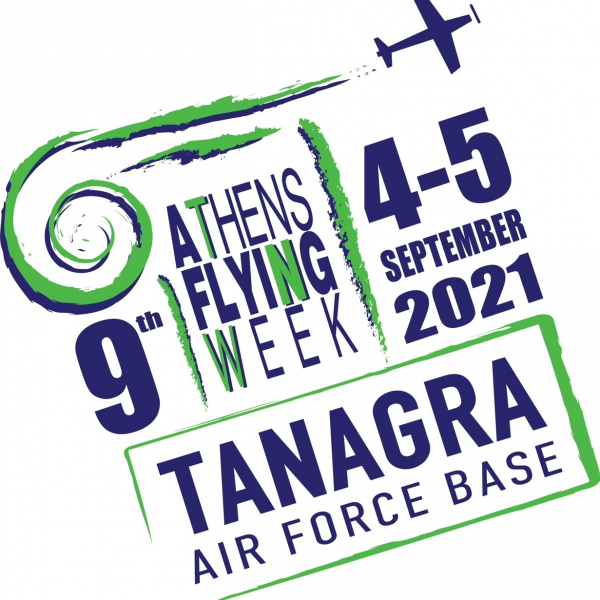 Be the first to see the Hellenic Air Force's new state-of-the-art Rafale take to the Greek skies, performing gravity-defying manoeuvres! The French Demo Rafale will take off from Tanagra for an amazing display of its flight capabilities, and you'll be impressed by its unique flexibility and the wonderful paint scheme prepared for this year's air show by the French Air Force!


Athens Flying Week
, the largest air show in Greece, returns on Saturday 4th and Sunday 5th of September more impressive than ever!!! Watch a "COMBAT EVAC" exercise by the Greek Armed Forces, demonstrations for the aircrafts of the Hellenic Air Force, the Army and the Navy but also the fire extinguishers Canadair CL-415 and PZL!
Don't miss the unique spectacle organized by the Athens Flying Week team for the 200th anniversary of the Greek Revolution!


Aegean Airlines with the A320 NEO is also joining the Air Show and of course the 114th Combat Wing together with EAB who provide us with their hospitable facilities!


Get ready for the most impressive static exhibition ever!!! Do not miss the opportunity to take pictures with the French Rafale, the Tornado and the F-15s of the Royal Saudi Air Force, the Italian M-346, the C-130 from Belgium, the Austrian PC-7 and of course the Eurofighter Typhoon and the Tornado from Germany.


Get your ticket on time through viva.gr and its network of partners, from 15 euros for adults and 7.5 euros for minors. Due to COVID measures, the tickets are issued ONLY electronically while as every year there is a bus available to transport the spectators to and from the air base of Tanagra! See the detailed flight schedule with all international and Greek entries for Saturday 4th and Sunday 5th of September.


Ready for take off?
EVENT INFO
When

:

04 Sep 2021 - 05 Sep 2021

Where

:

Tanagra Air Force Base

Title:

Athens Flying Week 2021

Website:

www.athensflyingweek.gr/