The Rally Of Gods Returns To The Acropolis In 2021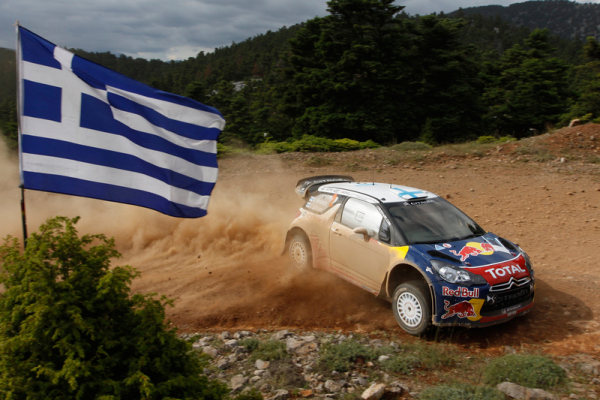 Motorsport enthusiasts… start your engines! As for the rest of us, while we wait for our lives to resume something approaching their former speed and spin, here's some exhilarating news to stir up the dust.


One of the rally world's most legendary events – the Acropolis Rally of Gods – is set to return to the Greek capital this September, after an eight year absence.


Since its debut in 1951, the Acropolis Rally has built a cult following and is considered one of the World Rally Championship's most fearsome and glorious rounds. Twisty and rocky mountain roads conspire with the ancient Athenian dust and intense heat to provide rally drivers with a Herculean challenge - and many recognised drivers have found themselves humiliated in the attempt.


There were some murmurs last year about this iconic gravel road rally revving up in Athens once again, but Greek Prime Minister Kyriakos Mitsotakis has now officially waved the flag to confirm that the competition has been added to the 2021 calendar of the FIA World Rally Championship (WRC), and a multi-year agreement reached. This year, Rally of Gods will form round 10 of the season from September 9 – 12, 2021, replacing the Copec Rally Chile, which was sidelined due to the pandemic.


The Acropolis Rally Greece will start from its traditional location beneath the Parthenon, restoring one of the sport's most sought-after picture postcard images for rally fans across the world.


The Greek Prime Minister celebrated the WRC's revival in Greece in a recorded message of support:
"Seventy years ago the Acropolis was a backdrop to a very special race which tested drivers like no other," said Mr. Mitsotakis. "It is back and, fittingly, at a time of dramatic rejuvenation of my country. For the past decade we have been on our own journey, with many twists and turns."


This content was originally published on
This is Athens
Photo Credit: WRC Promoter
---
Whether you've just arrived in town – or have been here for years – Athens always has new secrets to share!
This is Athens
is the official guide to this captivating city of ancient energies and booming urban culture. Compiled by a team of specialist local writers, This is Athens brings you an authentic and intimate portrait of a living Athens beyond the guidebooks – along with daily curated listings of all the best events and great weekend inspiration all-year round. From must-know neighbourhoods and emerging art hubs, to gourmet hotspots, cool shopping and the buzziest bars, This is Athens will help you to get the most out of living in Athens!
Thank you This is Athens for your contribution as an
XpatAthens Partner.
EVENT INFO
When

:

09 Sep 2021 - 12 Sep 2021

Title:

The Rally Of Gods Returns To The Acropolis In 2021

Email:

info@acropolisrally.gr