National Theatre Of Greece: My Mother's Sin (In English)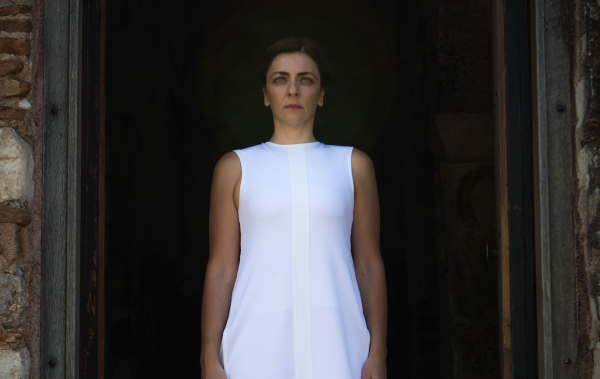 The National Theatre of Greece presents a masterpiece of Greek Literature entitled "My mother's sin" by Georgios Vizyenos, adapted as theatrical play and performed in English. It is presented as part of the new initiative by the Greek Ministry of Culture "All of Greece, one Culture", in a number of awe-inspiring ancient theatres as well as impressive archaeological sites in Attica and Peloponnese (Eleusina, Salamina, Nafplio, Epidaurus, and Mycenae).


Georgios Vizyenos' short story My Mother's Sin (1883) is presented in English in order to bring this masterpiece of modern Greek literature to a wider audience. Vizyenos' material draws on personal and family memories, and the traditions and experiences of ordinary life in Eastern Thrace, interpreting them through the prism of his own intellect and education.


The performance has been hosted with great success in leading academic institutions in the United States (Harvard University, Yale University, New Haven, Columbia University, New York, Tampa, and the University of Illinois at Chicago) over the last two years (2018-2019).


The events are offered free of charge by the Ministry of Culture and Sports. The only admission fee is the cost of the ticket to enter each site. Booking is mandatory and will be through the Digital Culture platform.
Program & Admission

Sunday, July 19th - Ancient Theatre of Thoricus in Lavrio.
Wednesday, July 22nd - Archaeological Site of the Lyceum of Aristotle.
Saturday, July 25th - Byzantine Monastery of Daphni in Chaidari.
Tuesday, July 28th - Greek Orthodox Church of St George in Galatsi. (Omorfoklisià).
Wednesday, August 5th - Fortress of Palamidi in Nafplion.
Tuesday, August 11th - Archaeological Museum in Salamis (Salamina).
Tuesday, August 18th - Ancient Corinth.
Thursday, August 20th - Little Theatre of the Ancient City of Epidaurus.
Saturday, August 29th - Archaeological Museum of Aegina.
Tuesday, September 1st - Plato's Academy Archaeological Park.
Thursday, September 3rd - Archaeological Museum of Piraeus.
Saturday, September 5th - Roman Agora.
Tuesday, September 8th - Archaeological Site of Eleusis (Eleusina).
Friday, September 11th - Αrchaeological Site of Mycenae.
Thursday, September 17th - Monastery of Kaisariani.

Booking Steps

1. Select the number of tickets
2. Click the Booking button (Κράτηση Θέσης)
3. Fill in the required Fields First Name (Όνομα), Surname (Επώνυμο) & Email
4. Click the required fields about Terms Agreement
5. Click on the Submit button (Ολοκλήρωση) in order to complete the booking process

* Keep in mind that the process has to be completed within 10 minutes while the countdown is on.
---
XpatAthens is proud to be a Media Sponsor of The National Theatre of Greece
---
EVENT INFO
When

:

19 Jul 2020 - 17 Sep 2020

Where

:

Various Locations

Price

:

Free, Admission Ticket Required

Title:

National Theatre Of Greece: My Mother's Sin (In English)

Contact Number:

0030 210 5288100

Website:

www.n-t.gr/index.php