Flux Laboratory Athens: What If It Was You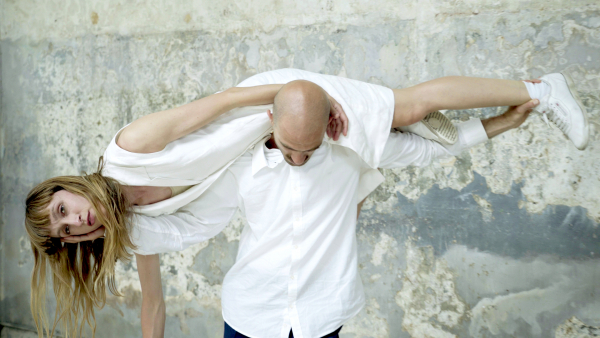 A collective and symbolic effort to embrace this year's World Refugee Day with a special momentum


Flux Laboratory Athens shares the dance project 'WHAT IF IT WAS YOU?" on the occasion of World Refugee Day, on Saturday, June 20, 2020. Performed by artists Joanna Toumbakari and Andi Xhuma, and choreographed by Markella Manoliadi, the piece has been inspired by Imany's song "Take Care", aiming at conveying through dance a call for unity and encouragement among people.


The project has taken the form of a video dance directed by Andi Xhuma and will be openly disseminated through international social platforms and channels on Saturday, June 20. On the same day, the dancers will perform live with the participation of the audience in various, symbolically significant places in the center of Athens as well as Flux Laboratory Athens (12 Geronta str., Plaka).


Drawing upon the recent solidarity demonstrated by the global community and people's strength to applaud healthcare workers during the period of confinement, the audience is invited once again to sing and, symbolically, applaud as another gesture for solidarity and unity.


Safety Guidelines


In compliance with the safety guidelines pertinent to social-distancing in the pandemic, the audience is kindly asked to follow the performances, wearing a mask or scarf. During the performance at Flux Laboratory Athens, the participants are encouraged to stand around the perimeter of the building, enjoying the piece through its open doors.


About Flux Laboratory Athens


Flux Laboratory produces transdisciplinary artistic projects and experiments with new creative and collaborative processes. Since 2016, Flux Laboratory supports and produces projects in Greece under the auspices of the Embassy of Switzerland in Greece. The research core of Flux programming in Athens is the Body itself. The Body is being explored as an integral tool of artistic creation, a source of knowledge and experience as well as a dynamic element that underpins the concept of social cohesion and community development.