El Sistema Greece Live At The Odeon Of Herodes Atticus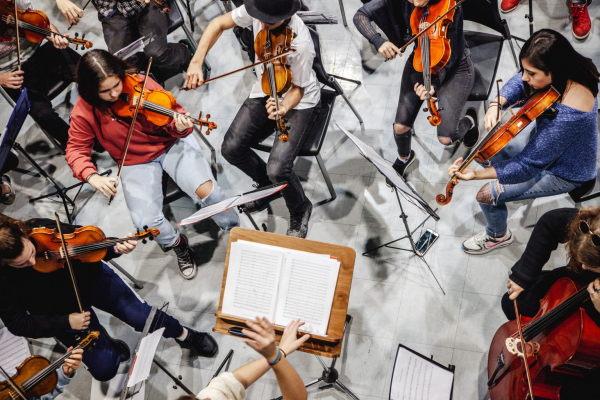 Athens Epidaurus Festival
proudly presents the young musicians of El Sistema Greece for the second time in its history at the Odeon of Herodes Atticus, in collaboration with producer, musician and DJ Blend Mishkin.
On July 5, members of El Sistema Greece Youth Orchestra and El Sistema Greece Youth Choir join forces with Blend Mishkin reggae band Roots Evolution and favorite Greek singers, in an artistically unexpected meeting at the iconic Odeon of Herodes Atticus and present new performances of songs that marked contemporary music, based in turn on older hits, thus introducing past music to younger audiences.
El Sistema Greece is a community music project that since 2016 provides free music education to children and young people in Greece. All children —no matter their origin, nationality, or religion— are not only inspired to strive for a better future, but thanks to music, they are given a platform for dialogue and togetherness across diverse communities.
Music is a universal language which can be a powerful tool for social inclusion. Musical education has been proven to be an incredibly effective medium for achieving long term social change for both the children involved, and their families, worldwide.


EVENT INFO
When

:

05 Jul 2021

Time

:

21:00 - 21:00

Where

:

Odeon Of Herodes Atticus

Title:

El Sistema Greece Live At The Odeon Of Herodes Atticus

Email:

info@elsistema.gr