Bolshoi Mariinsky Ballet Stars: Denis Rodkin & Friends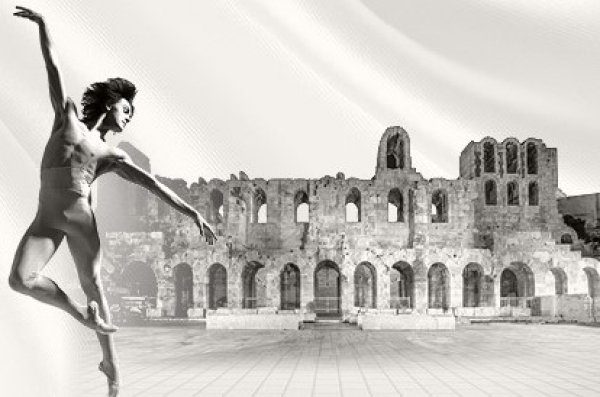 Award-winning Russian dancer Denis Rodkin and another 12 stars of the famed Bolshoi, Mariinsky, and La Scala ballet ensembles will be on stage at Athens' open-air Herodes Atticus Theater for one night only, on September 5. The stellar ensemble will perform excerpts from the most popular ballets of the classical repertory such as "Swan Lake", "The Sleeping Beauty", "Giselle", "Don Quixote", "Romeo & Juliet", and more.


Dennis Rodkin is the most important Bolshoi Ballet dancer today. Born in Moscow, in 2009 he graduated from the Moscow State Academy of Choreography "Gzel" and was admitted to the Bolshoi Theater. In 2013, he graduated from the educational department of the Moscow Choreography Academy. He rehearsed under Nikolai Tsiskaridze.


He quickly developed into an incredibly expressive dancer, which enabled him to embody great leading roles of the classical repertoire, including Spartakos, Prince Zigkfrint ( Swan Lake ), Prince Nutcracker (Nutcracker), Jean County of Brienne ( Raimi ), Onegin ( Eugene Onegin ) Toreantor ( Quixote ), etc.


Rodkin's emblematic stage presence is a strong proof of his qualities: his overflowing energy, his unparalleled technique, and his expressiveness have justifiably made him one of the new myths in the field of classical ballet.


The other dancers we will see in Athens are some of the best soloists of the famous Bolshoi and Mariinsky ballets, as well as other great ballets of the world.


From the Bolshoi Theater, in addition to Dennis Rodkin will appear:
Anna Nikulina - First Bolshoi Ballet Dancer
Eleonora Sevenard - Bolshoi Ballet Soloist
Mikhail Lobukhin - First Bolshoi Ballet Dancer
From the famous Mariinsky Theater in St. Petersburg will perform:
Sakirova Renata - First Dancer of the Mariinsky Ballet
Alexei Timofegief - Soloist of the Mariinsky Ballet
From the famous La Scala Theater in Milan will appear:
Nikoleta Manny - First Dancer of the La Scala Ballet of Milan

Timofej Andrijashenko - First Dancer at the La Scala Ballet in Milan
EVENT INFO
When

:

05 Sep 2020 - 05 Sep 2020

Time

:

21:00 - 00:00

Where

:

Odeon Of Herodes Atticus

Price

:

25.00€ - 85.00€

Title:

Bolshoi Mariinsky Ballet Stars: Denis Rodkin & Friends