Online Programs To Keep Kids Entertained While At Home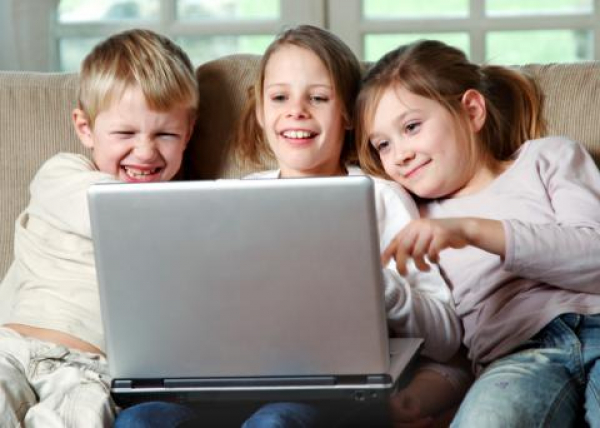 With school closures across the country because of the coronavirus pandemic, children's stuck indoors means boredom is inevitably knocking at the door (constantly)!

Although finding creative activities to keep kids entertained proves to be a rather challenging task, luckily there are numerous fun online programs to fill your time while in family house quarantine!



Drawing Programs
Lunch Doodles: Author and artist Mo Williams, invites kids into his studio and shows them how to draw some of his iconic characters, which translates to 30 minutes of your kid quietly drawing. Learners worldwide can draw, doodle and explore new ways of writing by visiting Mo's studio virtually once a day for the next few weeks. Watch the first episode here
Quick Draw: Can Google guess your drawing? Quick Draw is an online game developed by Google that challenges players to draw a picture of an object or idea and then uses a neural network artificial intelligence to guess what the drawings represent. The AI learns from each drawing, increasing its ability to guess correctly in the future. You can start playing here
Tux Paint is a free, award-winning software for children ages 3 to 12. It combines an easy-to-use interface, fun sound effects, and an encouraging cartoon mascot who guides children as they use the program. Kids are presented with a blank canvas and a variety of drawing tools to help them be creative. You can download it here

Educational Programs
Met Kids: The Metropolitan Museum of Art gives children across the globe the opportunity to explore The Met using an interactive map, travel through more than 5,000 years of art, discover fun facts about works of art, and try out creative projects. Start learning from a kid-friendly explanation!
Crossword Labs: Crossword Labs is a simple way to build, print, share and solve crossword puzzles online for free. It is ideal both for younger and older kids and helps them enhance their linguistic skills. Create your first crossword puzzle here!
Jigsaw Planet: If puzzles are your thing, this is the ultimate website for you. Not only kids can solve numerous puzzles but they can also create puzzles and compete with other users. Start your puzzle-solving journey here!
Plastelina Logic Games: You can find numerous challenging games including classic constrained "crossing" problems, pattern-matching puzzles, and memory games that will help kids keep their brains sharp. Start playing now!
Brain Pop: This educational website features more than 1,000 short animated movies for students in grades K-12, together with quizzes and related materials covering the subjects of science, social studies, English, math, engineering and technology, health, and arts and music. Get free access now!

Computer Science & Programs

Code: While schools are closed, Code makes it possible to continue learning at home. Children of all ages can try out fun computer science tutorials, watch videos about computer science concepts, and even build their projects. Let the learning begin!
ScratchJr: With ScratchJr, young children (ages 5-7) can program their own interactive stories and games. In the process, they learn to solve problems, design projects, and express themselves creatively on the computer. Download it here!
Fitness Programs

Cosmic Kids Yoga: Cosmic Kids Yoga provides healthy screentime for 21st-century kids by uploading brilliantly fun videos that teach kids how to do yoga. Parents and teachers report significant improvements in self-regulation, focus, and empathy. Discover interactive adventures that build strength, balance, and confidence!

GoNoodle: GoNoodle helps kids stay active, focused, and calm through yoga, mindfulness videos, and downloadable curricular activities. Get kids moving now!

Kids Workout: YouTuber Moe Jones teaches children how to get in shape through fun and healthy exercises. Join in now!
Family Fun Cardio Workout: Get your heart rate up in your living room with this fun workout from Class FitSugar host Anna Renderer. Featuring cardio moves that feel like games and challenges where the winner gets prizes this workout is the perfect way for the family to get active together. Let the fun begin!

Do you have some ideas to add to this and help other parents?
Let us know by email at ideas@xpatathens!

This content has been sourced and prepared by Codico Lab.


EVENT INFO
When

:

17 Apr 2020

Title:

Online Programs To Keep Kids Entertained While At Home