Greek Spirits Wine Tasting Event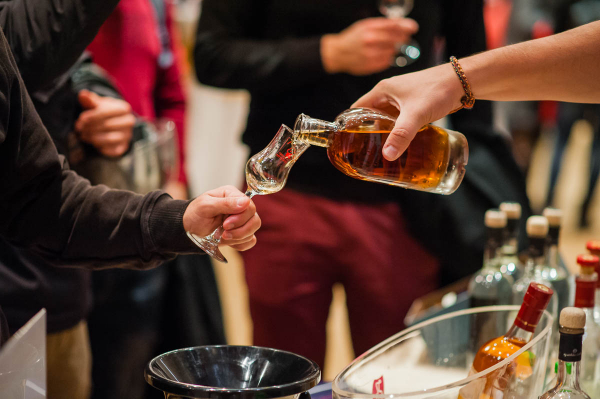 Greek Spirits
is a unique tasting event showcasing the best spirits and liqueurs Greek distilleries have to offer.
The 7th edition of Greek Spirits will take place on January 29 at the Arts Lounge of the Athens Conservatory under the patronage of the Greek Federation of Spirits Producers.
Visitors can taste over 100 Greek products, from the ubiquitous tsipouro grape distillate to premium ouzos and liqueurs made with fruits and herbs from the Greek countryside. Aged tsipouros, an important trend within the industry, are expected to be particularly in demand.
Over the past twenty years Greek distilleries have gone through a major overhaul with the introduction of innovative products and packaging and further inroads into the buoyant Greek bar scene.
At Greek Spirits visitors will be introduced to dozens of fine products and will meet with distillers, many of whom will be presenting newly launched products. At the show's bar, company bartenders will be serving cocktails made with Greek spirits, while selected restaurants will be offering to the public signature dishes that pair well with tsipouro. Side events, in Greek, round up an event anyone passionate about taste cannot miss.
Entrance fee is €12 (tasting glass & catalog included).
EVENT INFO
When

:

29 Jan 2023 - 29 Jan 2023

Time

:

13:00 - 20:00

Where

:

Athens Conservatory

Price

:

€12

Title:

Greek Spirits Wine Tasting Event

Email:

pr@vinetum.gr

Contact Number:

2107660560

Website:

www.apostagmata.gr/