Gods Of Olympus - Theme Park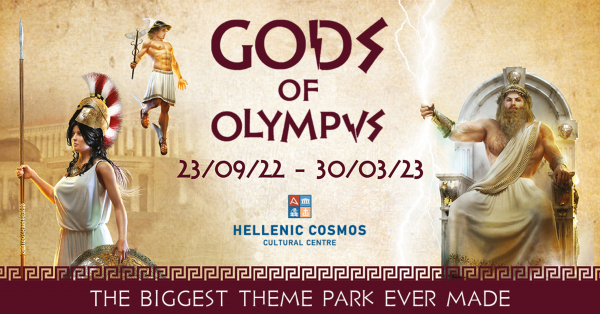 Discover the largest mythological theme park ever made in Greece!

Mount Olympus opens its doors and invites visitors of any age to admire the grandeur of Greek mythology, in a spectacular themed show of 1800sqm.

Greece's most important cultural heritage, the «beginning of everything», THE GODS OF OLYMPUS… as you have never seen them before.

For the first time in Greece, technology meets myth and together they create the most interesting and entertaining theme park.

Through imposing god figures, 3D projections, guided tours, interactive acts, and many surprises, everyone will be able to learn about every god's life and deeds, as presented in greek ancient writings.

If you think you know about mythology through Homer's Iliad and Odyssey, you will be amazed by how much there is still to learn about the twelve Olympians – the most popular narrative in Greek history.