FokiaNou Art Space: "Flower Power" Group Exhibition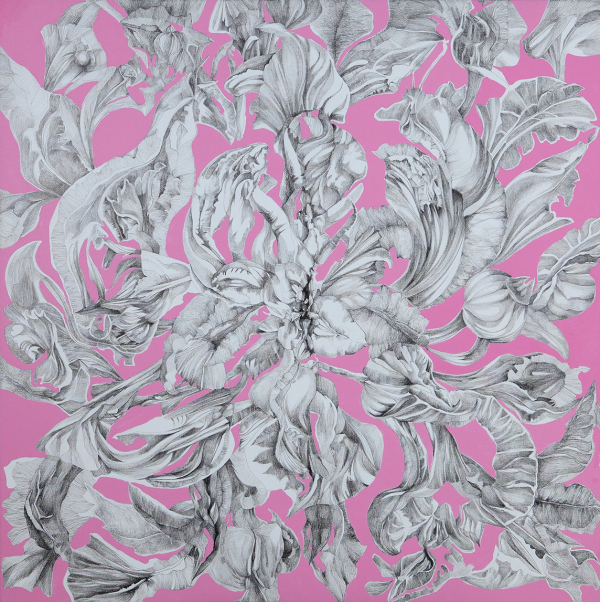 FokiaNou Art Space is pleased to present "Flower Power", a group exhibition arising from an open call, curated by Panagiotis Voulgaris and Mary Cox.


From early botanical illustrations to the works of Van Gogh, Georgia O'Keefe, Thanos Tsingos, Warhol, and Mapplethorpe, almost all artists have been influenced by flowers. The seasonal cycle of flowers can symbolize beauty, hope, life, and can act as a metaphor for human struggle. Flowers have a therapeutic effect, involving all the senses. In this open call, FokiaNou Art Space invited artists to submit work that uses flowers as subject matter, taking a variety of approaches, whether realist or unconventional, in any medium.
Participating artists: Blanka Amezkua, Ines Benaki, Mary Cox, Stavroula Chantzi, Dimitra Gounari, Jane Grover, Vasiliki Kanellou, Lydia Kontiza, Nina Kotamanidou, Dorina Malliou, Eirini Morou, Despina Pantazi, Geeta Roopnarine, Christina-Sylvia Simantira, Nikos Sialakas, Marios Trichas, Piyi Wong, Kiveli Zachariou.

Hours: Thursday – Saturday 18.00-21.00 During the last week, 25-27/7, Monday–Wednesday 18.00-21.00


FokiaNou Art Space is an artist-run project space in the intimacy of a small apartment in an old building in the center of Athens. The space encourages collaborative creative efforts between Greek and foreign artists, thereby promoting and supporting the local art community. The space hosts exhibitions, workshops and projects under the direction of two artists, Mary Cox and Panagiotis Voulgaris.
www.fokianou247.gr
EVENT INFO
When

:

14 Jul 2022 - 27 Jul 2022

Where

:

Fokianou 24, 7th Floor, Pagrati

Title:

FokiaNou Art Space: "Flower Power" Group Exhibition

Website:

www.fokianou247.gr