FokiaNou Art Space - On The Magic Mountain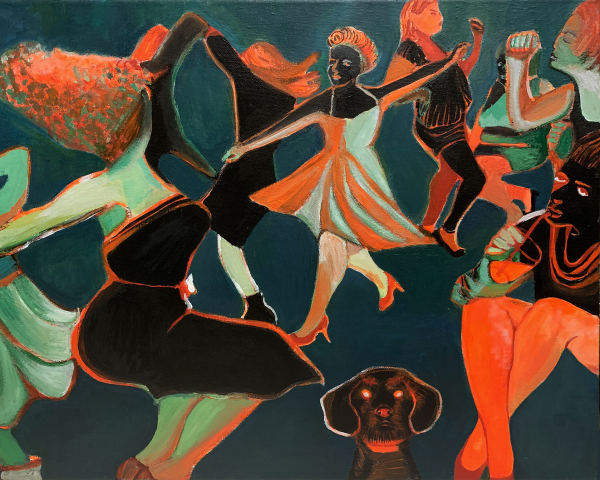 FokiaNou Art Space is pleased to present the group exhibition "On the Magic Mountain".


The well-known novel by Thomas Mann was the starting point for the organization of a group exhibition with 22 artists, curated by Panagiotis Voulgaris and Mary Cox.
From time to time we seek peace in a refuge away from the world around us, a place far from everyday life, sheltered from problems, a place where time is inactivated, a point of pause. A short visit to a sanatorium for the protagonist of the Magic Mountain evolves into a long stay and an orgiastic form of freedom, where philosophical pursuits, amorous adventures, poetry and nature becomes oblivion and rupture with the outside world. The artists in this exhibition reveal their own precious refuge of contemplation and creation and through their works take us to their own Magic Mountain.
Participating artists: Sofia Archangelou, John Bicknell, Maria Bourbou, Angeliki Douveri, Panagiotis Ferentinos, Andromachi Giannopoulou, Penny Geka, Dimitra Gounari, Chris Hawtin, Marietta Kallona, Vasiliki Kanellou, Kalliopi Kouklinou, Nina Kotamananidou, Apostolos Papageorgiou, Gioula Papadopoulou, Marina Rovithi, Geeta Roopnarine, Stella Sevastopoulos, Georgia Touliatou, Marios Trichas, Panagiotis Voulgaris.


Performance by Eleni Kolliopoulou, Saturday 18 June at 21.00.

Opening: Thursday 16 June, 18.00
Duration: 16 June – 2 July, 2022
Hours: Thursday – Saturday 18.00-21.00
FokiaNou Art Space is an artist-run project space in the intimacy of a small apartment in an old building in the center of Athens. The space encourages collaborative creative efforts between Greek and foreign artists, thereby promoting and supporting the local art community. The space hosts exhibitions, workshops and projects under the direction of two artists, Mary Cox and Panagiotis Voulgaris.
www.fokianou247.gr
EVENT INFO
When

:

16 Jun 2022 - 02 Jul 2022

Where

:

Fokianou 24, 7 th Floor, Pagrati

Title:

FokiaNou Art Space - On The Magic Mountain