Hippos: The Horse in Ancient Athens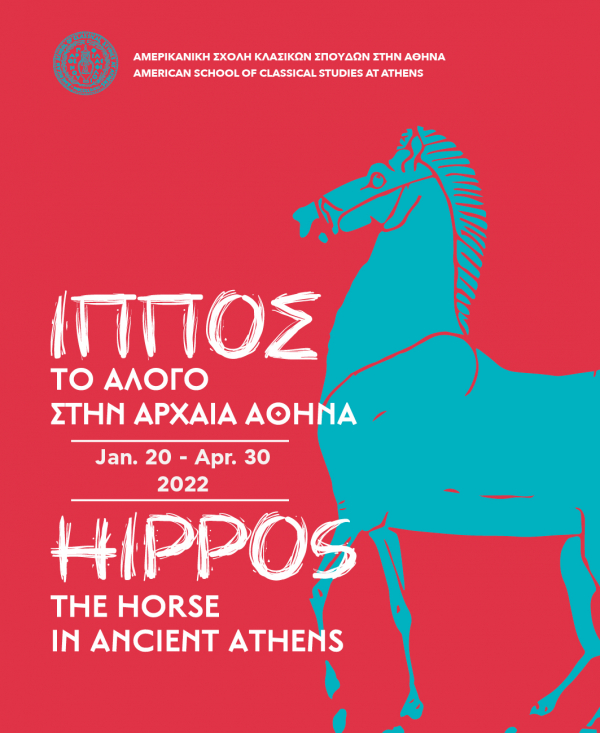 "Hippos: The Horse in Ancient Athens" is the new exhibition opening at the American School of Classical Studies at Athens. Curated by Director Dr. Jenifer Neils and hosted in the Makriyannis Wing of the Gennadius Library. The exhibition presents the scientific analysis of a well-preserved ancient horse skeleton from the Phaleron Cemetery for the first time and contextualizes it by exploring portrayals of horses across ancient Greek works of art.
Save the date for the inauguration of the exhibition on January 20th at 7PM where Dr. Mario Iozzo, Director of the National Archaeological Museum of Florence, will present the Medici Bronze Horse Head, exhibited in Greece for the first time. During the exhibition, the American School will be hosting a series of five hybrid lectures on ancient horsemanship by scholars affiliated with the American School (Glenn Bugh, Judith Barringer, Carolyn Willekes, Carol Mattusch, and Mary Ann Eaverly). For information about the hybrid lecture series, please click
here
!
For younger visitors, the exhibit includes special labels and a children's book written by the Director herself. Ancillary programs will involve weekly visits by school children conducted by our Steinmetz Family Foundation Museum Fellow, Eleni Gizas. Opening hours for the public will be Wednesday through Sunday from 12:00 to 18:00, with special hours of 16:00 to 22:00 on Thursdays.
For more information, please click
here
!
EVENT INFO
When

:

20 Jan 2022 - 30 Apr 2022

Where

:

Gennadius Library

Price

:

Free

Title:

Hippos: The Horse in Ancient Athens

Email:

socialmedia@ascsa.edu.gr

Contact Number:

21 0721 0536