Group Show "Travel App" - FokiaNou Art Space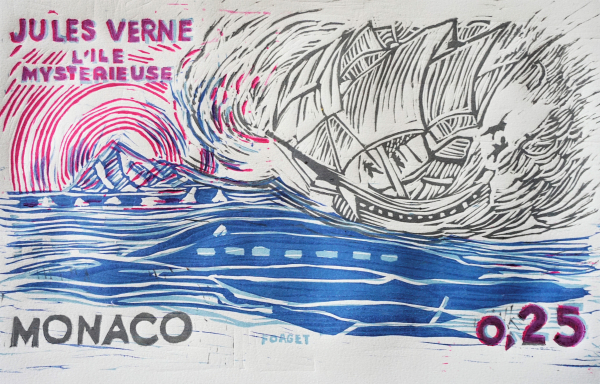 Prior to the lockdown, travel had become so affordable and easy that distances seemed to have disappeared. The pandemic dramatically changed the way we travel, making it almost prohibitive. At this point in time, as people begin to travel again, albeit with restrictions, FokiaNou Art Space has invited artists to contemplate anew the whole idea of travel. In various media including painting, drawing, sculpture, printmaking, photography, collage and video, 23 artists have ruminated on travel and how it has been affected by the pandemic, the internet, Google Earth, climate change, and nostalgia.


Participating artists: Clemence B.T.D. Barret, John Bicknell, Clancy Cavnar, Mary Cox, Sarah Anne Cox, Susan Daboll, Jane Grover, Chris Hawtin, Werner Hermann, Maria Karachristou, Nina Kotamanidou, Kathryn Laing and Iliana Theodoropoulou, Loula Leventi, Dimitra Maltabe, Lea Petrou, Eleftheria Rapanaki, Stella Sevastopoulos, Maaike Stutterheim, Angel Torticollis, Georgia Touliatou, Alina Tsompanelli, Kiveli Zachariou. Curated by Mary Cox and Panagiotis Voulgaris.


FokiaNou Art Space is an artist-run project space in the intimacy of a small apartment in an old building in the center of Athens. The space encourages collaborative creative efforts between Greek and foreign artists, thereby promoting and supporting the local art community. The space hosts exhibitions, workshops and projects under the direction of two artists, Mary Cox and Panagiotis Voulgaris.
Opening: Saturday 20 November, 18.00
Duration: 20 November - 18 December 2021
Hours: Thursday – Saturday 17.00-20.00
EVENT INFO
When

:

20 Nov 2021 - 18 Dec 2021

Where

:

Fokianou 24, 7th Floor, Pagrati

Title:

Group Show "Travel App" - FokiaNou Art Space

Website:

www.fokianou247.gr