FokiaNou Art Space ~ Jane Grover and Dimitra Maltabe: "Interstitial Places"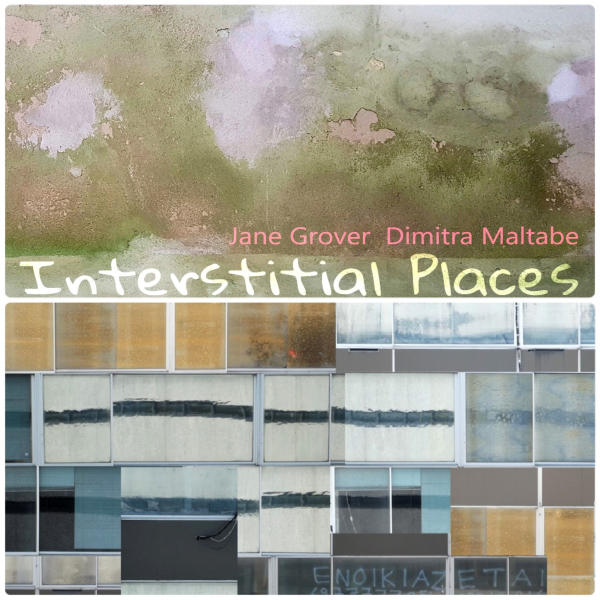 FokiaNou Art Space is pleased to present "Interstitial Places", a two-person exhibition by Jane Grover and Dimitra Maltabe. In order to allow for social distancing, the opening will take place over two evenings, the 11th and 12th of June, with the rooftop terrace open for added space. The two artists create photographic fictions, starting with the randomness of the world and imposing order, to paraphrase the photographer Stephan Shore. Jane Grover's photographs of walls and surfaces were taken on trips from as far afield as Mexico and as nearby as Anavyssos. She seeks accidental and serendipitous compositions that have been fashioned by entropic forces on manmade surfaces. Dimitra Maltabe juxtaposes and collages urban residential windows to evoke thoughts about architectural features that function both as openings and as boundaries or borders while hiding different worlds within.


Born in England, Jane Grover studied History of Art at Leeds University before moving to the United States in 1980. She worked in theater and set design all over the U.S. and was a member of the union United Scenic Artists Local 829 in New York City. In 2002 she moved to Taos, New Mexico, to concentrate on painting, where she was represented by a Sage Fine Art as well as two galleries in Colorado. She is happy to have made Greece her home for the past seven years.


Dimitra Maltabe is an Athens-based visual artist. She holds a degree in Painting and Stage Design from the Athens School of Fine Arts and a Master's in Fine Arts from Kent Institute of Art and Design, University of Kent, Canterbury, U.K. Her work focuses on human and environmental interaction. She has shown her work in many solo and group shows in Greece and abroad, including the 6th Thessaloniki Biennale of Contemporary Art, "Imagined Homes", as well as a 2018 residency at Kinono Tinos Art Gathering, and at artAmari Residency, Crete in 2016.

About FokiaNou Art Space


FokiaNou Art Space is an artist-run project space in the intimacy of a small apartment in an old building in the center of Athens. The space encourages collaborative creative efforts between Greek and foreign artists, thereby promoting and supporting the local art community. The space hosts exhibitions, workshops, and projects under the direction of two artists, Mary Cox and Panagiotis Voulgaris.
EVENT INFO
When

:

11 Jun 2020 - 27 Jun 2020

Where

:

Fokianou 24, 7th Floor, Pagrati

Title:

FokiaNou Art Space ~ Jane Grover and Dimitra Maltabe: "Interstitial Places"

Email:

info@fokianou247.gr

Website:

www.fokianou247.gr/