Online Activities At The Museum Of Cycladic Art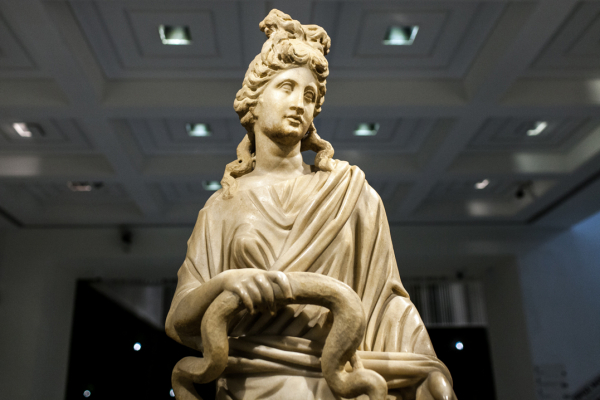 "Queen of all, charming and lovely blooming,
Blessed Hygieia, mother of all, bringer of prosperity, hear me.
Through you vanish the diseases that afflict men,
And through you every house blossoms to fullness of joy,
And the arts thrive; the world desires you, O queen,
And only soul-destroying Hades ever loathes you.
Ever youthful, ever beloved, you are a heaven for mortals.
Apart from you all is without avail for men:
Wealth, sweet to those feast, and giver of abundance, fails,
And man never reaches the many pains of old age,
For you are sole mistress and queen of all.
But, goddess, come, ever helpful to the initiates,
And keep away the accursed distress of harsh disease."

With this Orphic Hymn to Hygieia and the emblematic exhibition Health, Illness, Treatment from Homer to Galen that was presented in 2014, the Museum of Cycladic Art invites guests to explore their website for a series of online activities.

This content has been sourced and prepared by Codico Lab.
EVENT INFO
When

:

17 Apr 2020

Title:

Online Activities At The Museum Of Cycladic Art