Flexible Workspaces Add $254 BN To Local Economies
by XpatAthens
Thursday, 12 December 2019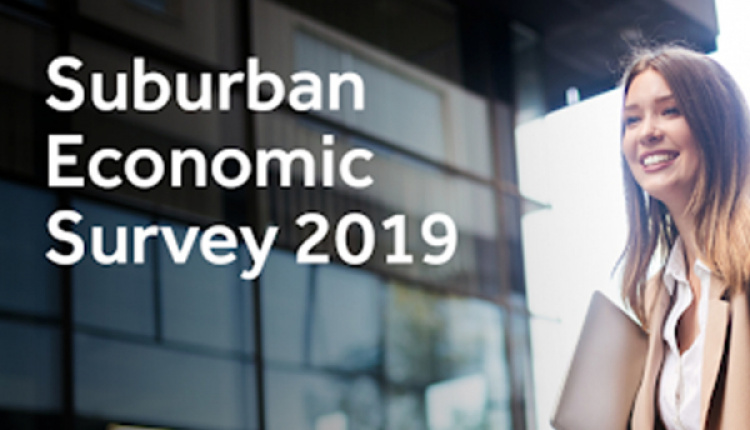 Flexible workspaces add $254bn to local economies and contribute to worker well-being, study finds. A new report from IWG's operating brand Regus finds that the introduction of a flexible workspace adds an average $16.47m and a better quality of life to local economies.
According to a new report from Development Economics and commissioned by Regus,
flexible-office space
will contribute $254bn (£196bn) to local economies over the next 10 years. The research is an indication that providing more office space closer to home and cutting down on commute times is having a significant impact on both job creation and employee well-being, with the demand for flexspace on the rise in response to the changing nature of work.
Mark Dixon, the CEO of International Workplace Group (IWG), believes this growth in out-of-town workspace is partly down to support for a flexible working policy among employees: "When people commute into major cities, their wallets commute with them," he says. "Working locally keeps that spending power closer to home. What this study shows is that providing more opportunities for people to work closer to home can have a tremendous effect, not just on them, but on their local area too."
---

---
The first major socioeconomic study of its kind, it found that the presence of
flexspace
created up to 128 new jobs and a Gross Value Add (GVA) – or sandwich economy – of $16.47m (£12.7m) per area.
The independently-conducted report examined 19 countries from Belgium to Brazil, and also revealed the positive impact a local workspace can have environmentally and socially. A local flexspace is expected to save an average of 7,416 hours in commuting time per year – and also help to save 118 metric tonnes of carbon in the process.
Globally, this amounts to 2,560,000 tonnes a year – the equivalent of 128,000 flights between London and New York – which has huge implications for the way we think about the where and how of work in the 21st century (especially when green issues and worker well-being are considered).
According to its author, Steve Lucas, the report shows a profound change in global working culture: "This study reveals a shift in jobs and capital growth moving outside of city centres, where it has been focused for the last few decades, into suburban locations," he comments.

As the trend for a flexible-working policy continues to spread, the numbers are getting bigger too: from the roles created by running the building itself, to the ancillary jobs that spring up to serve the new business community. Amongst these many economic benefits, flexible office space is predicted to add a staggering $254bn of value to local economies around the globe over the next 10 years – roughly the same as the entire economy of the Czech Republic in 2019. It's perhaps another indication that growth is still an important part of an economy – but it's shifting location, and it's doing so with the potential to be more evenly distributed.


As the world's leading workspace-provider, the global reach that Regus provides means it can spread a positive influence that goes beyond the merely practical: its size allows it to make a real socio-economic impact on a local community, and a positive impact on quality of life. As new generations enter the workforce, question the old way of doing things, and respond to the various challenges presented by life today (from environmental considerations to a better work and life balance), flexwork appears here to stay.
Dig deeper: read the full Regus report here.
---