Moscovici Shows Support For Greek Government
by XpatAthens
Thursday, 19 February 2015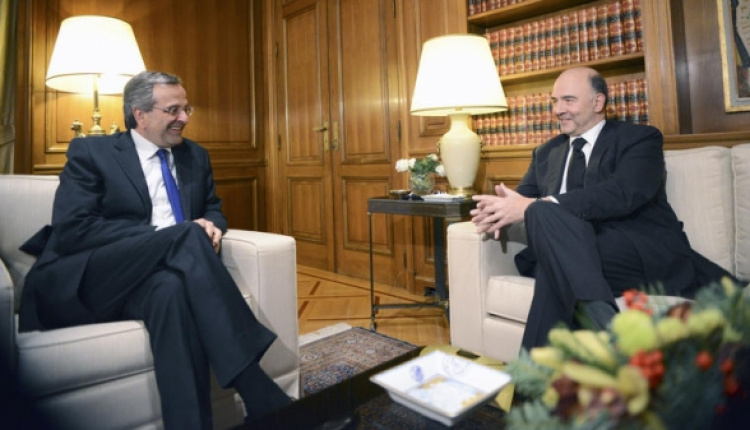 The European Union's top economic official praised Greece's reform efforts during his official visit to Athens, in a sign of support for the pro-bailout coalition government before a presidential vote that could trigger its collapse.
Such effort has been made by the Greek authorities that is bearing fruit now. It is a pity not to go on," EU Economic Affairs Commissioner Pierre Moscovici told reporters after a meeting with the Prime Minister Antonis Samaras.
"We can say that huge progress (on implementing reforms and restoring the public finances) has been made. The largest part of the effort has been made," said Moscovici, whose two-day visit is seen as a show of solidarity with Samaras.
To read more, please visit thetoc.gr/eng