Celebrating European Heritage Days At The Acropolis Museum
by XpatAthens
Wednesday, 21 September 2022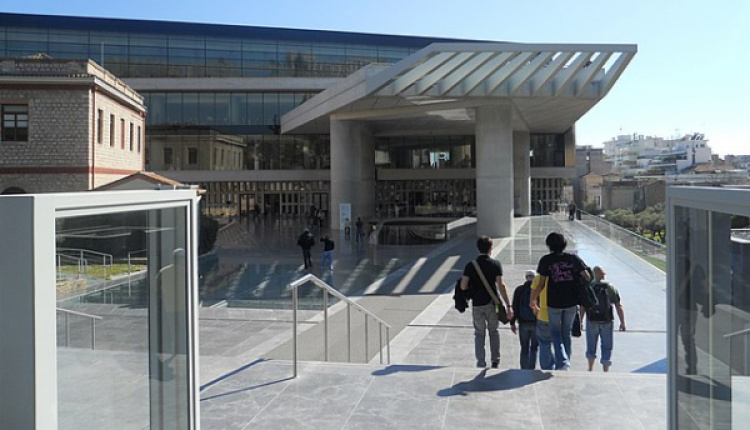 On
September 24 and 25
, the Acropolis Museum will celebrate this year's European Heritage Days (EHD) with a family program entitled "In the houses of the ancient Greeks… life without television and internet…"
The two-day event will offer children and their guardians the chance to explore the ancient neighborhood below the Museum, the famous Makrigiannis plot, where archaeologists have unearthed layers of the city that date back to Neolithic times.
Visitors will be able to discover the similarities and differences with today's neighborhoods, engage with replicas of everyday objects from the ancient past, and discuss with the Museum's archaeologists the materials that were used, and whether they were more environmentally friendly than our own.
Finally, participants will be able to create their own residential environments in the Museum's gardens, inspired by the materials and traditional practices of the inhabitants of the ancient neighborhood.
Each program at the Acropolis Museum, which is free for children, will last for 60 minutes. Registrations are made on a first-come, first-served basis.
First launched in 1999, European Heritage Days was developed as a joint initiative of the Council of Europe and the European Commission, bringing citizens together from all 50 signatory states of the European Cultural Convention under the motto "Europe: a common heritage."
Over 70,000 events are organized each year, raising awareness of the value of shared European heritage and the need for its conservation for present and future generations.
This year's shared theme celebrates sustainable heritage in the context of environmental change, Europe's diverse cultural heritage, and the United Nation's 2030 Sustainable Development Goals. Across Europe, events will focus on people and places, the continuity and knowledge from traditional practices, and how built and natural heritage can contribute to a more sustainable future.
Originally published on:
greece-is.com