XpatAthens Open Call For New Leadership
by XpatAthens
Saturday, 10 September 2022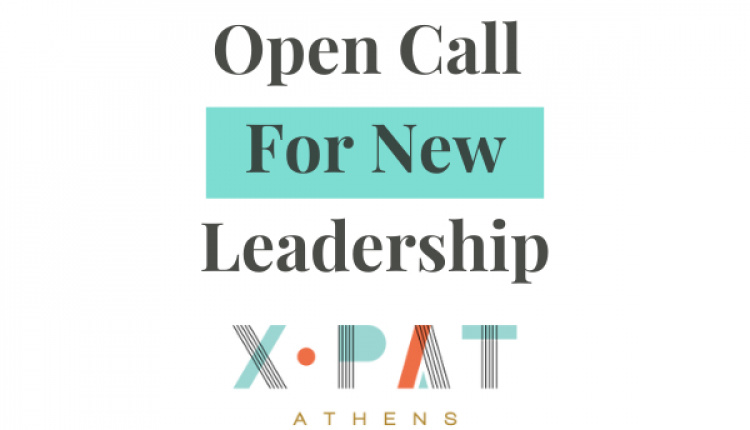 This is an open call for new leadership for XpatAthens. We are dawning a new era and this is a unique opportunity for an organization or an individual to take the reigns of a dynamic, highly relevant, community-based platform.

XpatAthens has been serving the international community since 2007 as the main digital resource for foreigners living, working, and traveling in Greece.
In 2020 we became a registered nonprofit organization (Greek AMKE) with some of the noteworthy things since then including:
Receiving grant support from the Stavros Niarchos Foundation
Completing nonprofit status with Google for Nonprofits
Successfully transitioning into operating as a Greek nonprofit
Here's a quick glance at what the new leadership can expect upon getting started:
Full autonomy - We have brought this platform to where it is today and are looking for new, experienced, and able leadership to take it into the future. The existing team may be utilized if desired.


A new director - A new and experienced leader is needed. As a nonprofit organization, this individual will have responsibility for running day-to-day operations, including reporting to a Board of Advisors.

A board of advisors - This will be the first time that our organization has a Board and it will be up to the new leadership to select their Board.

Seek financial support - We are active in our outreach for financial support and this must be continued. Our existing channels include: private, donors, corporate sponsors
---
Our team is focused on continuing its growth into a platform
that is dedicated to sustainable global living - inside and outside of Greece.
---
For additional information, you can:
Visit our website.
Learn more about us.
Read our mission statement.
We're excited to see who will be part of what's next for this amazing platform. Cheers from the XpatAthens team!