The First-Ever Japanese Garden In Athens
by XpatAthens
Thursday, 18 November 2021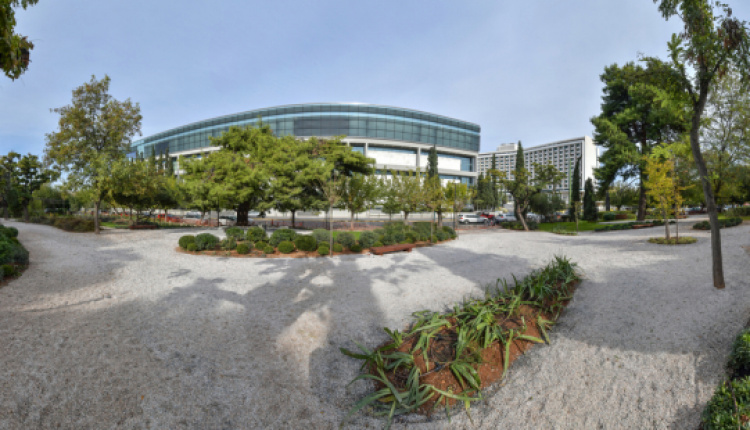 The Municipality of Athens created the first-ever Japanese garden in Greece, located in Nereidon Park, in Pangrati, just behind the National Gallery.


With a total area of ​​3,500 sq.m, the new thematic park is fast becoming one of the most important recreational areas in the Greek capital. Part of Athens'
"Adopt Your City"
program, this project was realized with the support of JT International Hellas, under the auspices of the Embassy of Japan in Greece. The idea behind the design of such a special meeting point between Greek and Japanese culture was inspired by the President of the Greek - Japanese Association, Demosthenes Vratsanou.
Based on the "biophilic design", an architectural concept aiming to increase connectivity between people and the natural environment, the garden includes various elements from different eras of the Japanese tradition, featuring spots with lush vegetation and water, set in accordance with the principles of Japanese culture for a balanced shift between earth, water, and fire.


The selection of plants has been based on the local climate. The garden includes both Japanese and Mediterranean plants. Japanese maples, cherry blossoms, and bamboos coexist in harmony with laurels, myrtle trees, and daphnes. The garden also features shrubs, rocks, and pebbles forming beautiful paths, as well as charming relaxation areas made from granite.


A ceremony to lay the foundation stone for the project was held last week in the presence of the Mayor of Athens, Costas Bakoyannis, the Ambassador of Japan, Yasunori Nakayama, and other officials.


"Athens is dynamically evolving into a metropolis that looks forward. The newly upgraded park of the city, covering an area of ​​3.5 acres, creates a green "oasis" in the dense urbanscape of Athens, radically changing its appearance. We invite Athenians to visit the park, walk along its paths, and discover the feeling of peace that this special place offers. Big projects for the city are ahead. Athens will continue to become greener, more beautiful, and more sustainable."
, Costas Bakoyannis stated.
---
XpatAthens extends a warm thank you to the
City Of Athens
for sharing news and inspiring stories about how Athens aspires to be a clean, friendly, and welcoming city to live in.