Sting To Celebrate 70th Birthday With Concert In Athens' Ancient Theater
by XpatAthens
Monday, 27 September 2021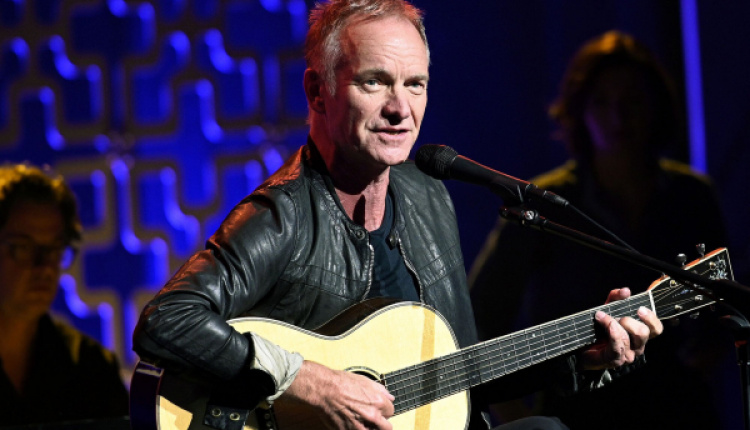 British rock star Sting will celebrate his 70th birthday in Greece by giving two concerts on September 30, October 1 at the Odeon of Herodes Atticus on the slopes of the Athens Acropolis.


The "My Songs Tour", which took Sting to several cities around the world, is in support of his thirteenth solo studio album My Songs, released on 24 May 2019.


It features new renditions of previously released songs from his illustrious four-and-a-half decade career, including fan favorites "Desert Rose," "Fields of Gold," "Englishman in New York" and The Police mega-hits "Roxanne," "Message in a Bottle" and "Every Breath You Take."


His sell-out concerts at the Odeon were highlight events during the Athens and Epidaurus Festival in late summer 2018. This time, the multi-award-winning artist, who was inducted into the Rock and Roll Hall of Fame in 2003, will be accompanied by his musician son, Joe Summer, frontman of the rock band Fiction Plane.


Alongside his son, Sting will be accompanied by an electric, rock ensemble including Dominic Miller (guitar), Josh Freese (drums), Rufus Miller (guitar), Kevon Webster (keyboard), Shane Sager (harmonica) with Melissa Musique and Gene Noble (backing vocals).


Sting, born Gordon Matthew Thomas Sumner, was the principal songwriter, lead singer, and bassist for the new wave rock band the Police from 1977 to 1984. He launched a solo career in 1985 and has included elements of rock, jazz, reggae, classical, new-age, and worldbeat in his music.


With the Police, Sting became one of the world's best-selling music artists. Solo and with The Police combined, he has sold over 100 million records.
To read this article in full, please visit:
greekreporter.com