Reconstruction Of The Acropolis' Western Hills
by XpatAthens
Tuesday, 25 May 2021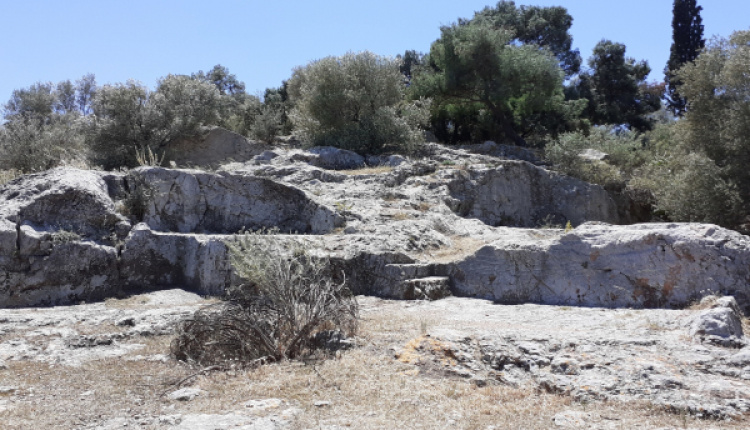 During a meeting of the Central Archaeological Council, works related to the restoration and promotion of the Western Hills of Acropolis (the Pnyx, the Hill of the Nymphs, and the Philopappos Hill) were unanimously approved.

The protection and promotion of the above-mentioned archeological sites is a top priority, combined with the safety of visitors and the cleanliness of the sites due to high traffic, as the entrance to these areas is free and they operate on a 24-hour basis.

The Mayor of Athens, Costas Bakogiannis, stated "Athens is taking another step towards the rebirth of its most emblematic areas. It is time to restore, protect, and upgrade all those elements of Philopappos hill that connect it to the history, culture, and modern life of the city of Athens. In this effort, our smooth cooperation with the Ministry of Culture and Sports is required to achieve the best result."

The goals of this Cultural Development Program are the following:
The preservation and promotion of the monuments located in these archaeological sites.
The safety of visitors.
The improvement of the existing infrastructure.
The protection of the natural environment (flora and fauna) and its harmonious inclusion in the archaeological landscape.
The elimination of risk factors (fires, landslides, delinquency).
Acropolis' Western Hills


The hills used to be an important and densely inhabited section of ancient Athens. Today, they form an archaeological site including monuments of great historical value, such as the Assembly of the Demos, the Diateichisma, residential remains of the ancient districts of Melite and Koile, the ancient street of Koile, the monument of Philopappos, the remains of the temple of Musaeus, Socrates' Prison and the Kimoneia Monuments, cemeteries, post-Byzantine temples (Agios Dimitrios Lombardiaris, Agia Marina, Agios Konstantinos), unique works by famous architect Dimitris Pikionis, and the National Observatory of Athens.


The hills cover a total area of about 680 acres and are part of the buffer zone surrounding the Acropolis as a UNESCO world heritage site. They are also included in the List of Monuments around the Acropolis that have received the European Heritage Label.
---
XpatAthens extends a warm thank you to
This Is Athens
and the
City Of Athens
for sharing news and inspiring stories about how Athens aspires to be a clean, friendly, and welcoming city to live in