The Municipality Of Athens Creates Its First Smoking Cessation Clinic
by XpatAthens
Monday, 24 May 2021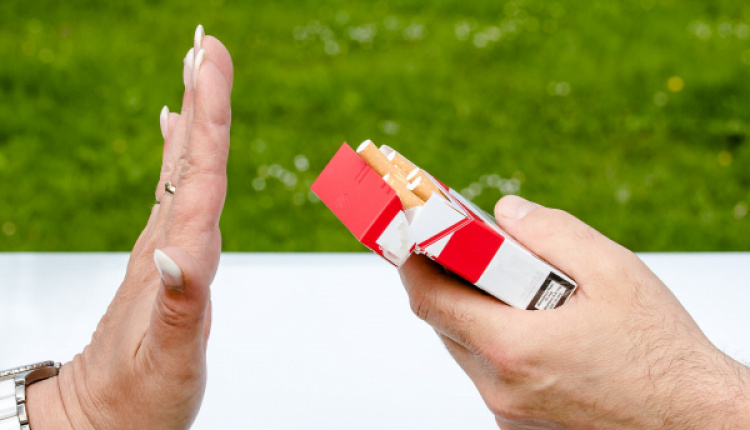 On the occasion of World No Tobacco Day, on May 31st, a smoking cessation clinic is piloted by the Municipality of Athens, under the guidance of pulmonologists from the Hellenic Thoracic Society and specialized psychologists. This project aims to inform citizens about the dangers of smoking, as well as teach them practical tips to help break their nicotine addiction.


The Smoking Cessation Clinic starts in June, through four weekly group sessions, under the supervision of the Deputy Mayor of Health and Education Manolis Kalambokas. The long-term goal is for the clinic to be established permanently in the city's Municipal Health Clinics.


The clinic's main goal is to make quitting smoking easier and safer, as well as encourage those who are not yet ready to kick their cigarette habit for good.


The following actions will take place:
Detailed briefing on the effects of smoking and the benefits of quitting.

Preventive medical examination of the cardiorespiratory system.

Application of international smoking cessation guidelines, according to which a combination of personalized counseling and medication increases success rates.

Provide support to those who have managed to quit in order to prevent relapsing.
---
Are you are interested in participating in the program or want more information?
Please call 210 2015510, from 09:00 until 14:00 every day, until June 5th.

---
On May 26th, the Municipality of Athens will host an online press conference at the Serafio Swimming Pool by the Hellenic Thoracic Society in collaboration with the Hellenic Society of Cardiology.


At the same time, the Hellenic Thoracic Society will organize a set of actions to inform people about quitting smoking and its benefits:
On May 30th and 31st, a short informative video for World No Tobacco Day will be shown in central parts of Athens.
On May 31st, the fountain of Omonia will be illuminated as part of the antismoking initiatives.
Finally, on Wednesday, June 2nd at 19:30, the Municipality of Athens and the Smoking Cessation and Public Health Promotion Team of the Hellenic Thoracic Society will organize an informative online scientific day for students and their parents on the prevention of addictive behaviors, with the participation of specialized pulmonologists and pediatricians.
---
XpatAthens extends a warm thank you to
This Is Athens
and the
City Of Athens
for sharing news and inspiring stories about how Athens aspires to be a clean, friendly, and welcoming city to live in