Amorgos Island To Star In A New Film
by XpatAthens
Tuesday, 07 July 2020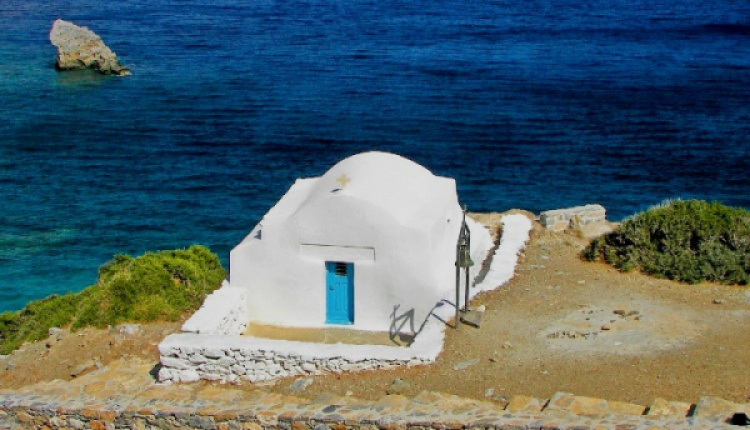 On June 22, the Cycladic island of
Amorgos
welcomed the cast and crew of a new German-Greek-Italian production, who will spend 3 weeks shooting a film adaptation of the best-selling German novel,
Daughters
by Lucy Fricke. The German press has described the book as a "road movie in book form, so comic and touching that you burst at once into laughter and tears."
Until the end of the 1980s, the Cycladic island of Amorgos was a pretty much unknown destination that mostly attracted alternative travelers. But then in 1988, Luc Besson's mesmerizing film The Big Blue put Amorgos on the map, and travelers began to seek out the beautiful places they had seen in the movie.


Despite its sudden rise to fame, Amorgos did not succumb to mass tourism, managed to maintain its identity, and still attracts alternative and bohemian crowds.

The film of the book Daughters is "the first international production to begin shooting in Europe after the pandemic, with a film crew traveling across borders," said Greek co-producer Giorgos Karnavas. "Our cast and crew were among the island's first, if not its first, visitors this summer and the locals were very excited to see us. Amorgos was, in fact, one of the first film-friendly locations in Greece, though admittedly Greek local communities are generally more than happy to host film crews and always eager to help."
The film which will be released under a different title recounts the story of 2 childhood friends, Martha and Betty, who set off from Germany to a Swiss assisted suicide clinic. Traveling with them in the back seat is the terminally ill father of one of the women who wished to end his life. However, the trip will take some surprising turns, leading them to explore Greece and their own families and sense of identity.


On July 13, a French-Greek co-production called On Sourit Pour La Photo will begin filming on the island of Aegina and the Athenian Riviera. Finally, in early September, Swedish Palm d'Or winner Ruben Östlund has also picked Greece to shoot a large part of his new film Triangle of Sadness.