Amorgos - The Big Blue
by XpatAthens
Thursday, 25 June 2020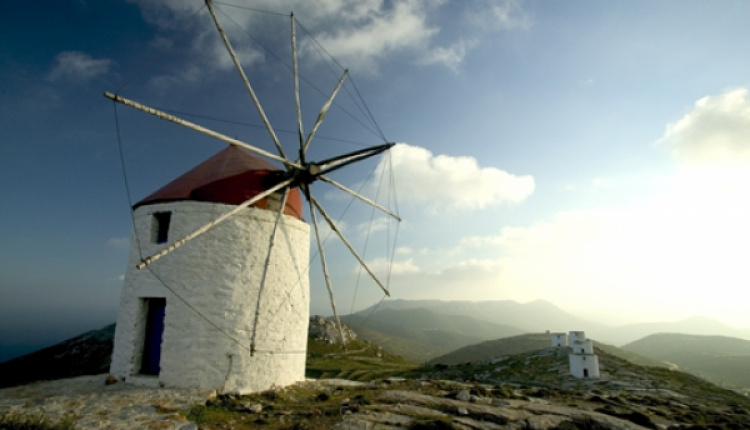 Did you know that the 1988 movie The Big Blue with Jean Reno was shot on the island of Amorgos, at the southeastern edge of the Cyclades? Parts of the island reach a considerable height above sea level, offering superb views out over the Archipelago, Amorgos is one of the most impressive Cycladic islands, boasting marvelous beaches with azure waters, gorgeous caves, ideal spots for diving, scenic bays and ancient footpaths leading through its steep rocky terrain.
Inhabited since the Protocycladic Era, as indicated by archaeological finds brought to light in the area, Amorgos has a long cultural history and tradition. Step off the beaten track and visit an island that has preserved its traditional color, where the locals welcome you with a smile on their face and make you feel at home!
Town of Amorgos (Hora)

Built at the center of the island and surrounded by rocky hills, the maze-like Hora of Amorgos is considered to be one of the most picturesque in the Cyclades! Here you can admire a breathtaking setting with scenic squares, traditional Cycladic houses with bougainvillea trees in their courtyards, and Lilliputian whitewashed alleys. In the morning you can wander around the narrow streets, visit the 13th-century castle and the monasteries or relax at a local coffee shop; in the evening pick one of the cozy bars and tavernas scattered around Hora's streets and squares and enjoy local specialties accompanied by a shot of "psiméni" raki! Don't be surprised if you come across a big group of people enjoying an impromptu feast - it is a very common event on the island- feel free to join in!

Katapola

Katapola is the main harbor of the island as well as a haven for boats and small cruise ships. Set off on a boat trip from Katapola and explore the island's sun-kissed beaches!
Aigiali

Aigiali, the second harbor of Amorgos, is popular with young people as it is the site of the island's campsite. Along its lively waterfront, you will find plenty of cafes and restaurants. Perched on a mountain behind Aigiali there are three picturesque villages: Tholaria, Lagkada, and Potamos; visit them at the end of the day when the sunset is beautiful.


To learn more about Amorgos, please visit: visitgreece.gr