How To Become A Trireme Rower For A Day
by XpatAthens
Tuesday, 28 May 2019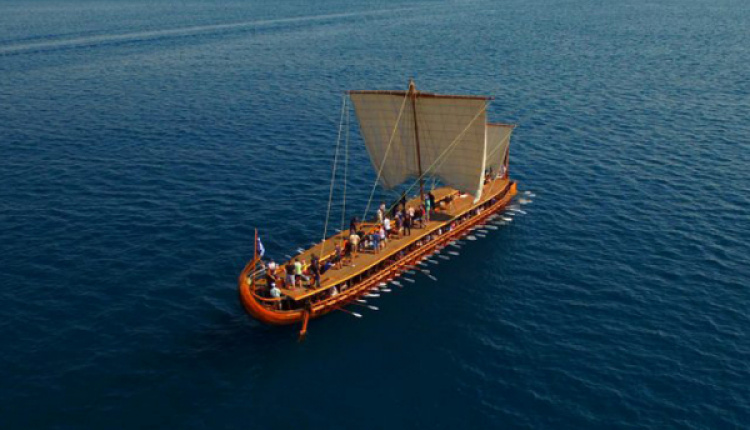 Following the hugely successful sojourn of trireme
Olympias
at the Zea marina earlier this month, the Hellenic Navy is organizing a series of activities that will bring the general public closer to this impressive replica of an ancient trireme.
For the fourth consecutive year, the Hellenic Navy is planning a rowing trip that will allow people to discover what it was like to be a rower on this famous ship and sail in the waters of the Saronic Gulf on a 2-hour journey through time.
The navy will also be hosting a series of interactive tours of the trireme, where people of all ages can visit the vessel and learn all about its history. Furthermore, visitors will be able to sit in a rower's seat and row in a static mode.
Reservations for both activities can be made by phone on 6940471218 until Friday, July 19 (except Monday, June 17) and from Monday, September 2 to Wednesday, September 11 from 09:00 to 13:00. Rowers will additionally need to register online. Tickets cost 3 euros, with no discounts.
---
Summer 2019 Activities Schedule
The rowing trips will take place from 10:00 to 12:00 on the following Sundays: June 23, June 30, July 14, July 21, and September 8.
The interactive tours will take place from 17:00-19:00 on the following Wednesdays: June 19, June 26, July 3, July 17, September 4, and September 11.
For further information, please visit: Averof Floating Naval Museum