Trireme Olympias-Sailing To History
by XpatAthens
Tuesday, 07 May 2019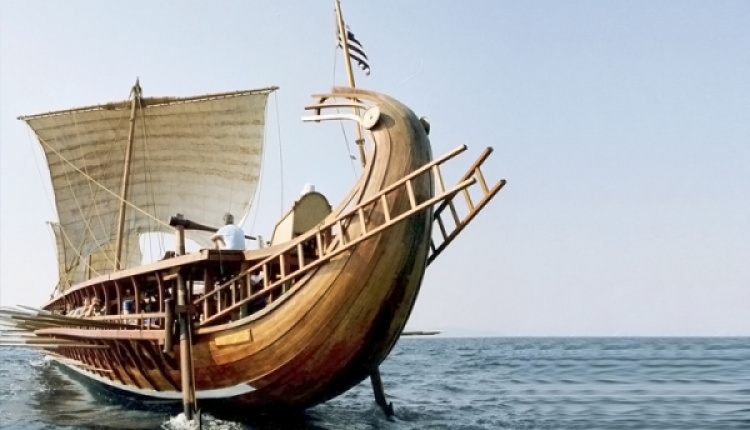 Set up in 1982 by the historian and academic, John Morrison, naval architect, John Coates, and writer Frank Welsh, the Trireme Trust was created to investigate a centuries-old controversy about the nature of the trireme, the most significant warship of the ancient Mediterranean world. Their collaboration resulted in the building and launch in 1987 by the Hellenic Navy of a full-scale reconstruction, the Olympias, powered by 170 oars arranged over three levels.

A series of six sea-trials between 1987 and 1994 demonstrated that the ship could be rowed efficiently and fast, despite the universal academic opinion that a three-level arrangement of oars was wholly impracticable. In 2004, Olympias was used to carry the Olympic flame across Piraeus harbour shortly before the opening of the Athens Olympic Games.
In September 2004 the Naval Supreme Council decided to designate the trireme as an exhibit in a specially designed space of the Naval Tradition Park. It was also agreed that the trireme should be assigned to the command of the Battleship Averof at the Hellenic Maritime Heritage Park.
Hellenic Maritime Heritage Park
Flisvos 175 10, Paleo Faliro
Telephone: 210 9888211
Operating Hours
Tuesday to Friday: 09:00 - 14:00
Weekends: 10:00 - 17:00


Article Sources: Hellenic Navy & The Trireme Trust