Record-Breaking 5.3 Million Visits To The SNFCC In 2018
by XpatAthens
Tuesday, 26 February 2019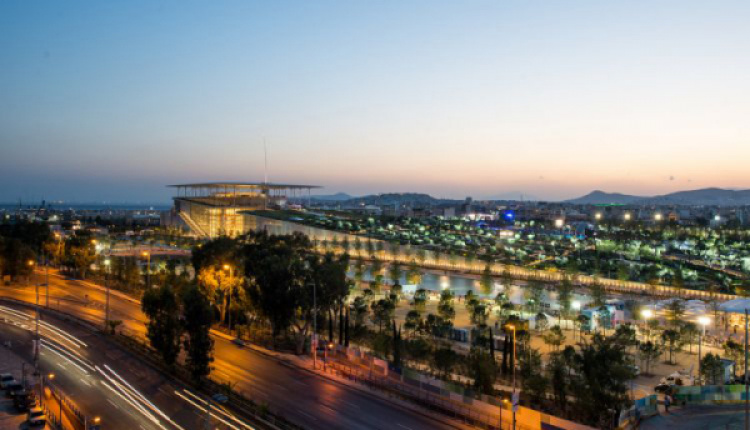 Since opening its doors in 2017, the SNFCC has become a favorite destination for Athenians. Its gardens attract families with young
children
, its unique activities and workshops are usually fully booked long in advance, the
library
is a haven for scholars and bibliophiles, while the new Greek National Opera is an aesthetic and technological masterpiece.
According research conducted for the
SNFCC
and published by Kathimerini, "The SNFCC is most popular with visitors in the 18-29 and 30-44 age groups, which mostly includes families who take advantage of activities and the various SNFCC playgrounds. Most visitors go to the SNFCC to take a stroll in the park, have a coffee or a bite to eat, or to attend a cultural performance—primarily concerts or performances at the Greek National Opera. Visitors provided a positive evaluation of the SNFCC overall (99%), as well as in specific areas like cleanliness (99%) and visitor experience (90%)…"
Regarding the SNFCC's great success with the Greek public, the cultural center's CEO Nikos Manolopoulos said, "The public has embraced the creation of a unique project of cultural significance and environmental sensibility. The inhabitants of Attica in particular keep coming back to the SNFCC, validating the way it operates with their visits. We owe deep gratitude to the Stavros Niarchos Foundation, its Board of Directors and staff, and especially to its co-President, Andreas Dracopoulos, for the continued and active support and encouragement they provide to the SNFCC. We would also like to thank the Ministry of Finance for the exemplary way in which it oversees the project and the support it offers to the SNFCC."
In 2018 alone, the SNFCC received 5.3 million visits, a high mark since its opening, fulfilling
SNF's
vision for a public space that is open and accessible to all!
Article Source:
snf.org

Image Credit:
SNFCC | GeorgeDimitrakopoulos