Greek Crisis Prompts A Rethink On Food Waste
by XpatAthens
Wednesday, 23 September 2015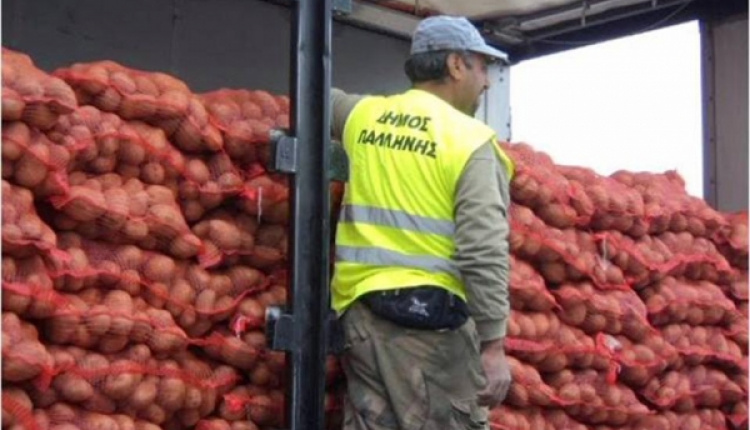 With little end to their economic misery in sight, Greeks are finding inventive ways to feed the poor while also fighting waste – a movement that is chipping away at traditional attitudes to food.


Three years ago, Xenia Papastavrou came up with a simple idea: take unsold food from shops and restaurants that was headed for the bin, and use it to feed the growing number of Greeks going hungry as the financial crisis took hold.


"In June, they gave us 3,000 kilos of melons; in August we got 7,200 cartons of milk," the 39-year-old told AFP at her office behind Athens' central market.


Boroume ("We Can"), the organization she founded, matches donated foodstuffs with charities in need -- whether vegetables, bread or "even these 12 tiropita (cheese pies), which weren't sold at the bakery."


These days the food routed through Boroume provides an average of 2,500 meals a day across Greece, from Athens to Thessaloniki in the north.


"Greece is a country that throws a lot away," explained Papastavrou from behind a computer screen covered with data tables and the addresses of charities.


In Greek tavernas, if the plates aren't piled with huge pyramids of food, a meal between friends can be considered a failure, she added.


"There isn't really a mentality of paying attention to this," she said. "Here, it's: 'I've paid for it, so I can do what I want with it.'"
But years of hardship have started to change habits in a country where official figures show a quarter of the population is at risk of poverty.


"In Greece, people used to think that good quality means high prices," said Tonia Katerini, an architect who spends about 10 hours a week working in the Sesoula co-operative grocery store in Exarchia, downtown Athens.


But as Greece slumped into a deep six-year recession after the 2008 financial crisis erupted, people began thinking harder about whether this was really true, she said.
To read more, please visit:
ekathimerini